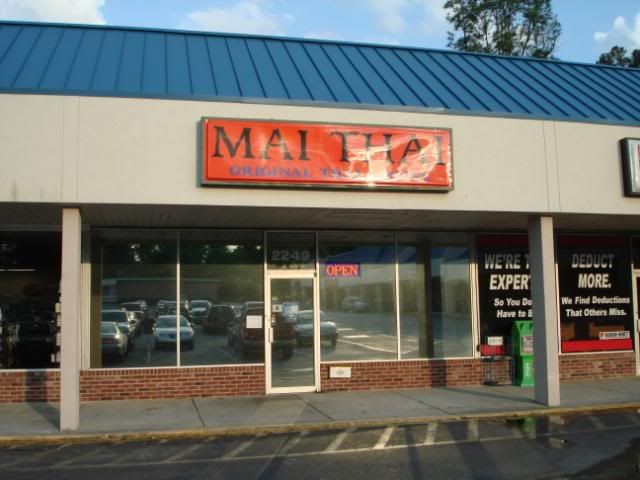 Mai Thai is one of three Thai restaurants (well, four if you count Baan Swaan, a Thai fusion restaurant that is kind of overpriced for what you get, IMHO) that I know of around here, and it is definitely a pretty decent option for Thai food, for the Columbia area. The flavor of the food at Mai Thai is fairly authentic, if a bit light at times, and uses the freshest ingredients in the area (my favorite Thai restaurant in Columbia, Thai Lotus, offers food with a more robust flavor, but Mai Thai uses ingredients that are just a bit fresher).
Mai Thai is in a random plaza on Sunset Blvd. in West Columbia, and although the outside of the restaurant looks pretty unimpressive, the inside of the restaurant is actually quite pretty, and a nice location for a date if you are looking for it. It is also a good choice if you are looking for a vegetarian meal, as it offers a good variety of dishes with just vegetables or tofu. This restaurant is a favorite of a friend of ours, and here are the results of a meal we had with them: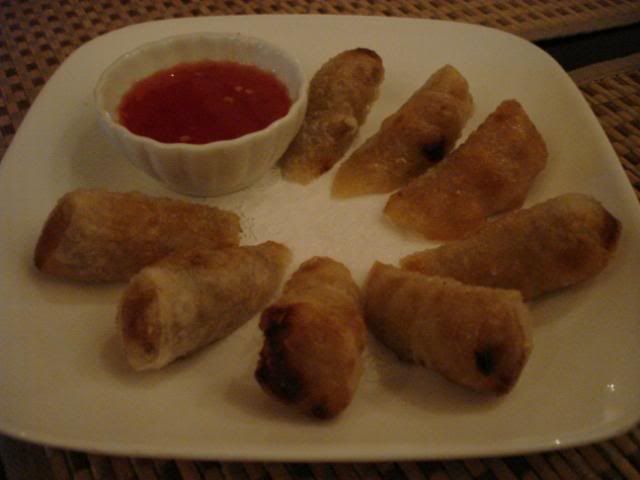 We ordered the Mai Thai rolls as an appetizer - basically egg rolls, filled with shrimp, ground pork, carrots, onions, scallions, cabbage, and bean thread noodles, with a sweet and sour dipping sauce. The rolls were decently crunchy, although as I noticed throughout the meal, the flavor was a bit light.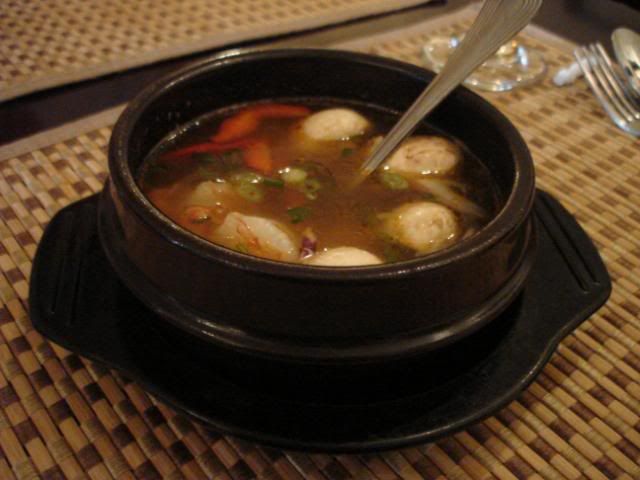 Jen's favorite Thai soup, Tom Yum. This soup in some Thai restaurants can get REALLY spicy and hot, although the flavor can be quite delicious if prepared correctly. The flavor of this soup is very distinctly Thai - with lime and lemongrass in a coconut milk soup. They served the soup with some mushrooms. Like the rest of the dishes here, this soup ended up being a bit light in flavor even though Jen ordered it spicy.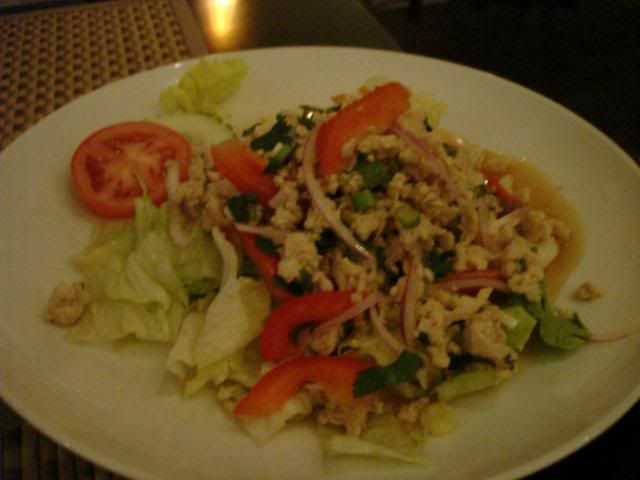 Another one of Jen's favorite dishes - Larb. This is another one of those traditionally spicy Thai dishes - here, the larb is served with ground chicken, lime juice, scallions, and onions on a bed of lettuce. It is a nice, refreshing dish with a touch of sourness from the lime and spicy heat, and was the best dish of the night that we ordered.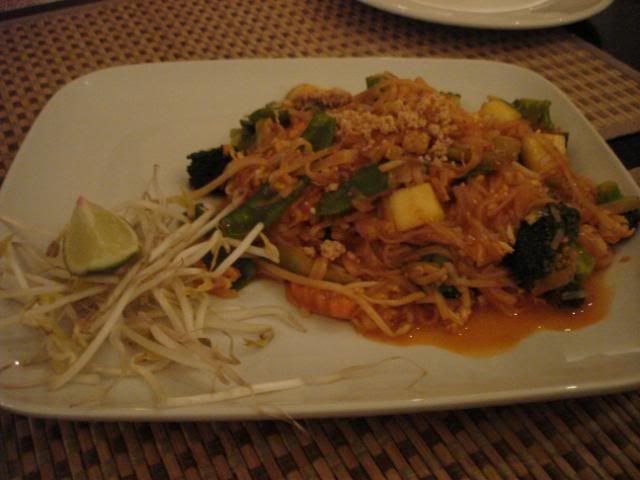 My favorite Thai dish I like to order - Pad Thai. It is a pan-fried rice noodle dish, with egg, ground peanuts, scallions, and bean sprouts (on the left). You can order it with meat or tofu as a vegetarian option. I wish the flavor was a bit richer, but the ingredients in this dish were fresh.
Another vegetarian dish, this one named "Ginger Lover". It is sauteed onions, mushrooms, snow peas, mushrooms, celery, and ginger.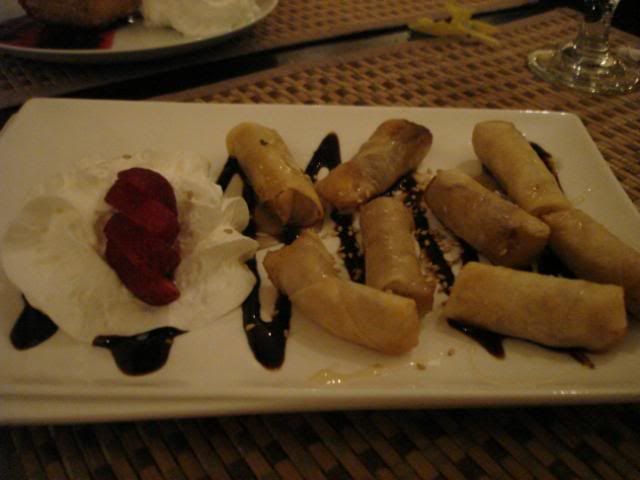 The dessert we ordered: banana spring rolls. To be honest, this dessert was a bit of a disappointment for me - not enough banana, and too much spring roll. There is a dessert that we usually like to order at Thai restaurants - a flambé banana, but they didn't have it here. We ordered this instead as a replacement, but were a bit disappointed.