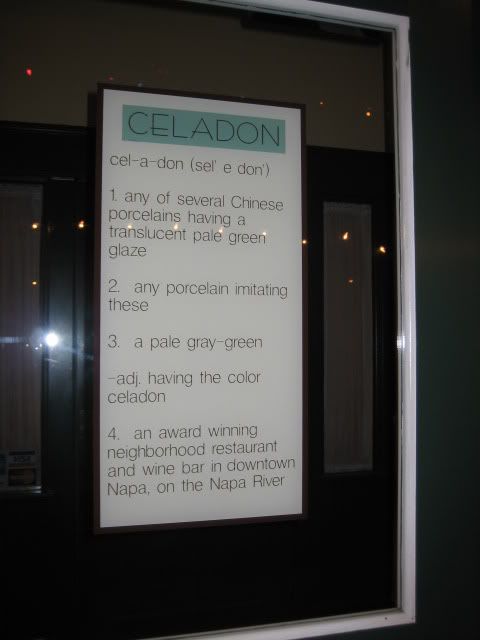 Celadon - I have pretty fond memories of this place, even all these many months later. Zagat said that this restaurant was the place that the locals went to instead of French Laundry. And since I promised myself that I would only go to French Laundry after I have at least another 15 years of food experience under my belt, I decided that this would be the place to go.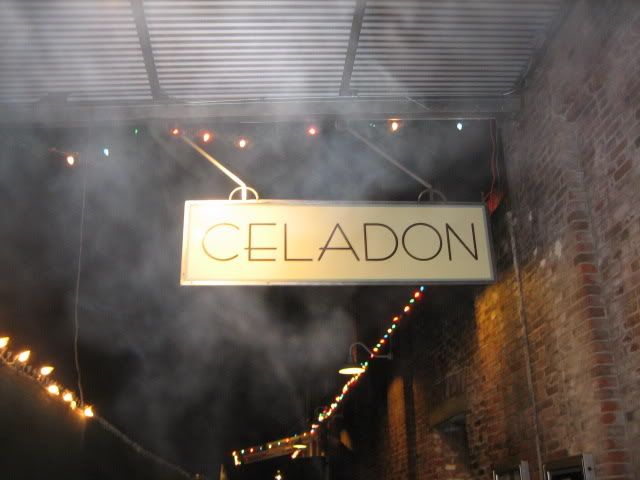 It was a pretty chilly January evening our first night in Napa, so when we arrived, we were looking forward to this meal...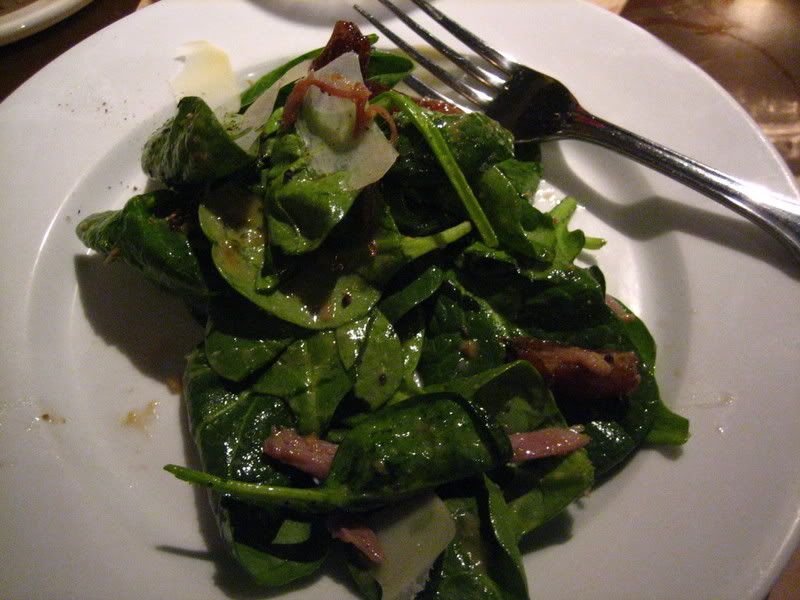 As an appetizer, we ordered a small plate of of baby spinach and duck confit with dates and petit basque cheese, drizzled in a truffle vinaigrette. We also ordered another appetizer, the quail...but, the pics dissapeared! =(.
As a main dish, Jen ordered the apple cider-and truffle-glazed duck breast sitting on a bed of sweet potato purée and brussels sprouts. The duck was excellent - a mild, yet slightly smoky and sweet flavor imparted throughout the duck, and the duck's texture was tender and juicy.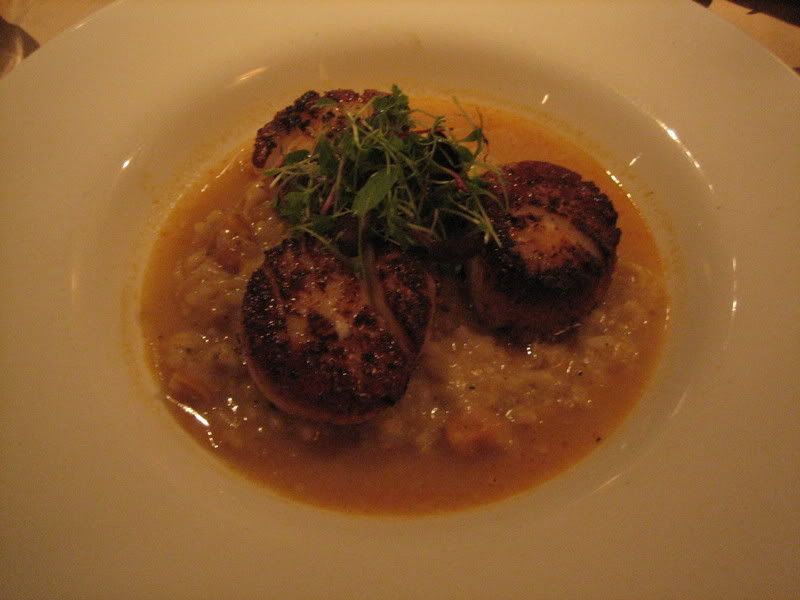 I ordered the scallops, which came on a bed of polenta. The scallops were excellent - large, fresh scallops which were very juicy. I didn't like the polenta as much, but mostly because I am not a strong fan of strong cheesy flavors.
Now onto dessert:


Jen ordered a gingerbread dessert, with huckleberry sauce and a side of vanilla ice cream, a la mode.


I ordered chocolate and hazelnut bars. I personally loved my dessert the best, but Jen's was good too =). Yes, for those of you that know me, I do love desserts, enough to order two of them.



And I always get a cappucino with my dessert, if I can...very nice presentation. A fine end to the meal.