Crepes are becoming more popular around Los Angeles, but I think Le Creperie is one of the better places for crepes in Los Angeles, in a full restaurant setting. I heard they may have one in Manhattan Beach, but since Long Beach is closer to the OC, we decided to go hear on a cold rainy wintery day. A warning for everyone: this place gets extremely busy, and it doesn't accept reservations, so expect to wait, because it is extremely popular!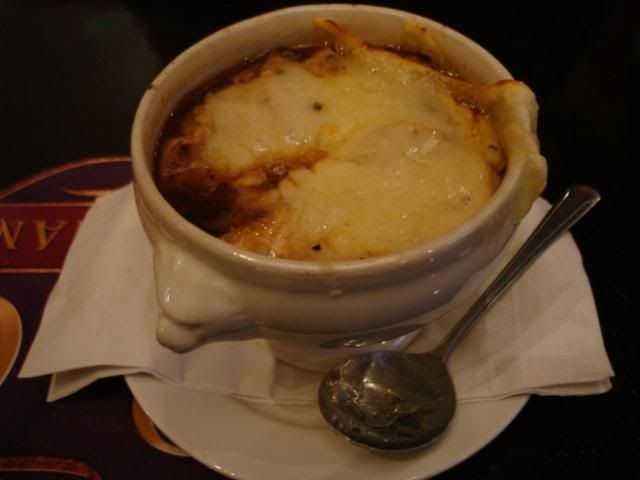 First things first - we were cold and hungry, so French onion soup fit the bill.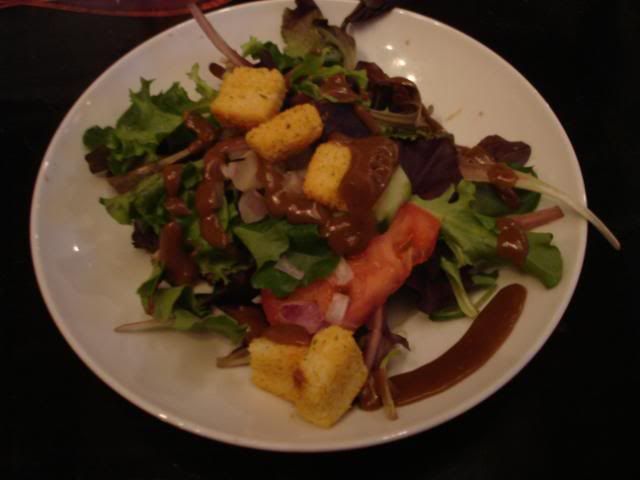 An appetizer salad.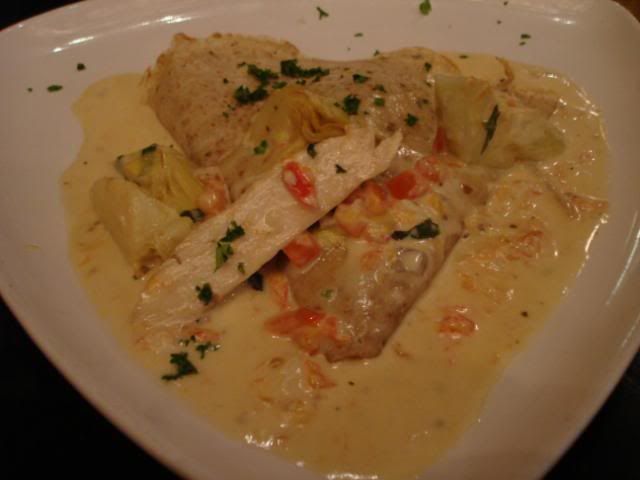 Jen ordered the French Rivera crepe - with chicken, artichoke hearts, and tomato.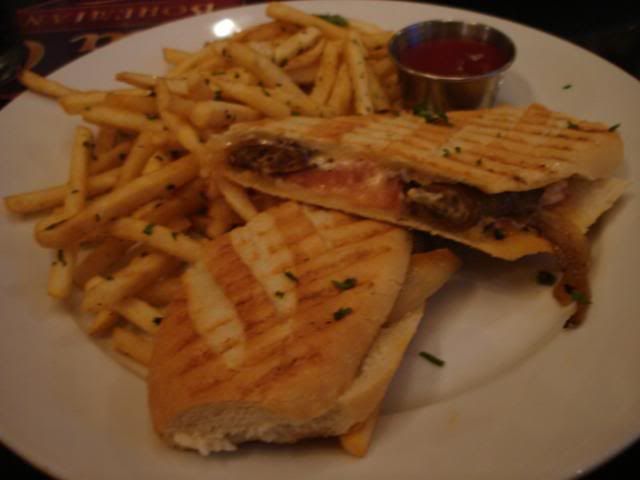 The Barbess panini - lamb sausage, carmelized onions, and mayo, with a side of garlic fries. The garlic fries here are excellent - a strong garlic flavor, and the shoestring fries were nice and crunchy! I would come back just for the fries!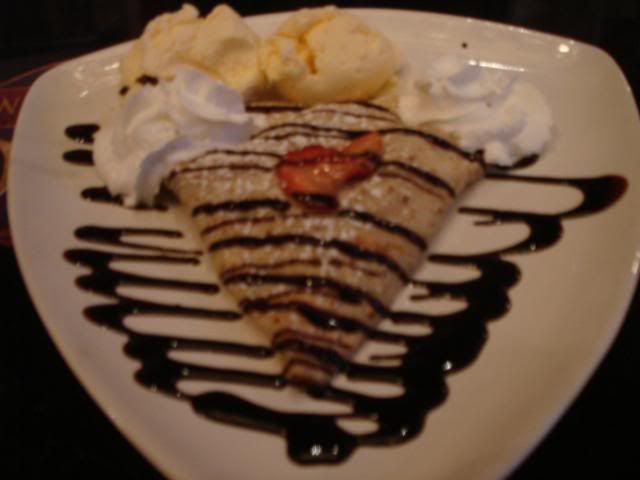 A dessert crepe - one of their classics, the Romeo and Juliet. It had nutella, strawberries, and chocolate sauce, with vanilla ice cream on the side. Can you ever go wrong with this combination of sweets??