Ok
, so before I start into the details of this post, let me just up front about my bias for this place - I grew up eating here with my family, so I have a sentimental attachment to this place, of course. And my parents ate here back when they moved to Los Angeles in the 70s. But I really do believe that this restaurant is one of the best places, if not the best place, in Los Angeles for beef noodle soup (
hong
sao
niu
rou
mian
) and green onion pancake (
tsong
yu
bing
).
Btw
, Mandarin Noodle Deli and Mandarin Noodle House - not the same place, not anymore at least (see history below if you are interested).
A brief history for those that are interested: the owners of Mandarin Noodle Deli used to be the original owners of the Mandarin Noodle House in
Monterey
Park...I think she was maybe a daughter or relative of the person who started up the first original tiny Mandarin Noodle House in
chinatown
. Mandarin Noodle Deli used to be filled with 70's decor up until just a couple of years ago - orange and white tile, octagon-green shaped lamps, the whole deal. I have memories of the woman owner, who would always yell back orders to her husband, the cook, and would a lot of times get kinda grumpy at him. It was part of the charm back then, I think. Anyway, some kind of fracas occurred a couple of years back, and for some reason, the owners at this
Monterey
Park branch moved out and started Mandarin Noodle Deli in Temple City. The food is now not the same - go to Arcadia, you will not be
disappointed
!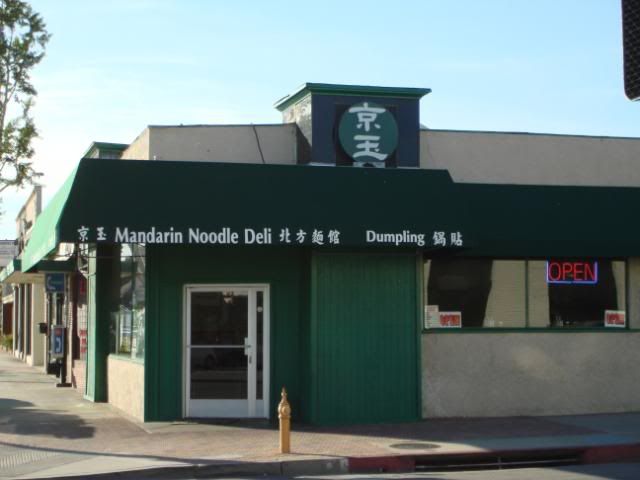 Here is the current location of Mandarin Noodle Deli, in Arcadia.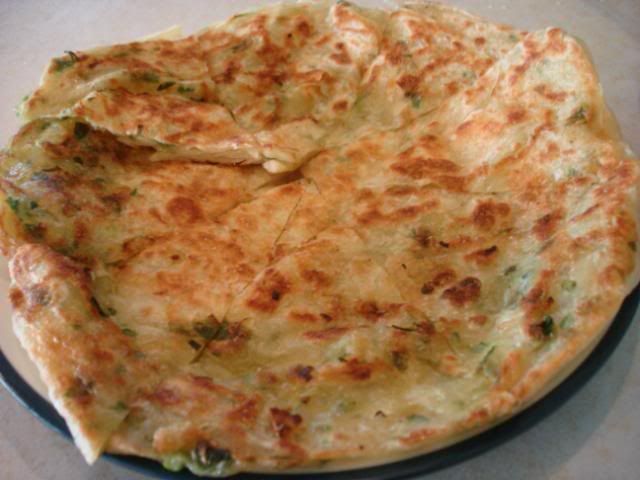 Green onion pancake - the best I've ever had in Los Angeles - and that is saying a lot, with all the asian places around here. They make the dough fresh, which makes the texture perfect - chewy and crunchy, and it has just the right balance of green onion. *drool*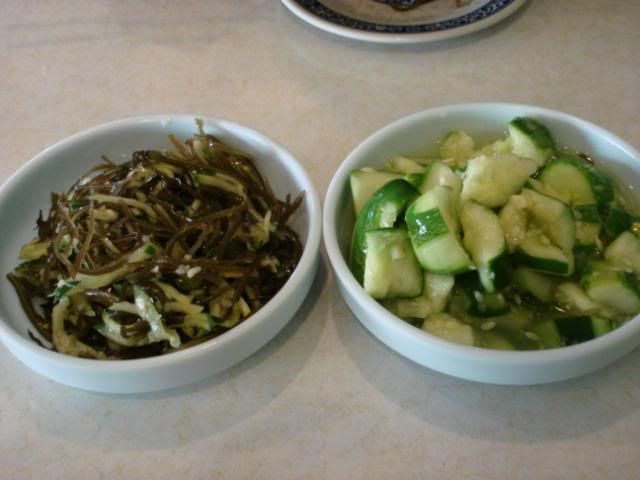 Two classic side dishes which I always order - seaweed in vinegar (hai dai), and cucumbers with lots of yummy garlic (xiao hong gua).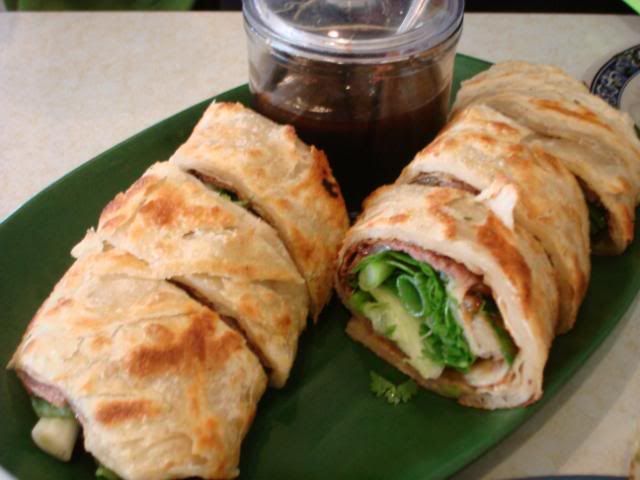 I don't even know what to call this in English - Jen calls it "beefy goodness" =). The chinese name is Niu rou da bing. There is beef, green onion, and spicy sauce, wrapped in the fresh dough they make for the green onion pancake. Delicious!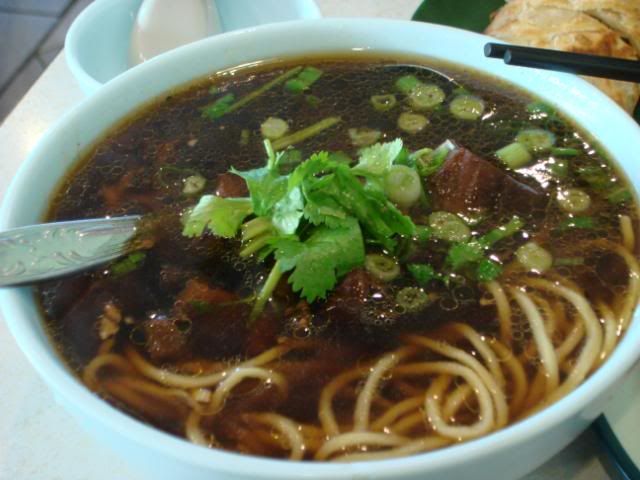 And last, but definetly not least - the braised beef noodle soup (hong sao niu rou mian). For some reason, they now make it in a smaller bowl then they used to, back in the Monterey Park era =(. But, it is still just as good as before! Some people might not like the soup as much as other places, because it isn't as spicy, but for me, it is perfect! What makes this special though are the noodles - made fresh, and so they have a wonderful texture. Feed me this and some green onion pancake, and I'm in heaven!