"242 Cafe Fusion Sushi" is in
Laguna
Beach, California, right along
PCH
highway. It is a tiny sushi bar, with only room for about 16-20 people, approximately, but I think it is a must-visit for anyone traveling to
Laguna
Beach for one reason, and one reason only: there is a sushi-chef/owner there,
Miki
Izumisawa
, who has a very
interesting
and distinctive take on sushi and
sashimi
. As both an artist and a female sushi-chef (very rare, even today it seems, among sushi chefs - I remember watching on Iron Chef that there was a old (and silly) belief that females couldn't become sushi chefs because they believed woman's hands produced more heat, which was harmful to the fish while cutting it, but I digress), she creates dishes that reflect both her feminine and artistic nature, which is wonderful to experience in person. Additionally, her restaurant is also filled with her artwork, which makes it an interesting place to sit in. She is more a reflection of the artists' colony side of
Laguna
Beach, rather than the
OC
Laguna
Beach reality show vibe (*
bleh
*).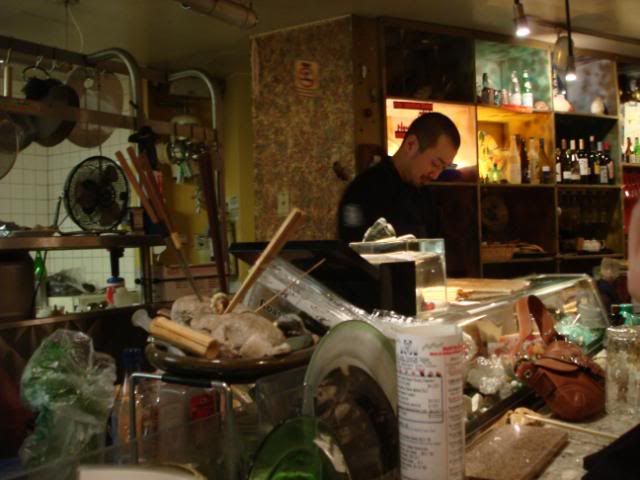 A photo of the sushi bar, with one of the assistant sushi chefs behind it. As you can see, the sushi bar isn't a typical one; the only way I can describe it would be that it is more organic, with a lot of stonework.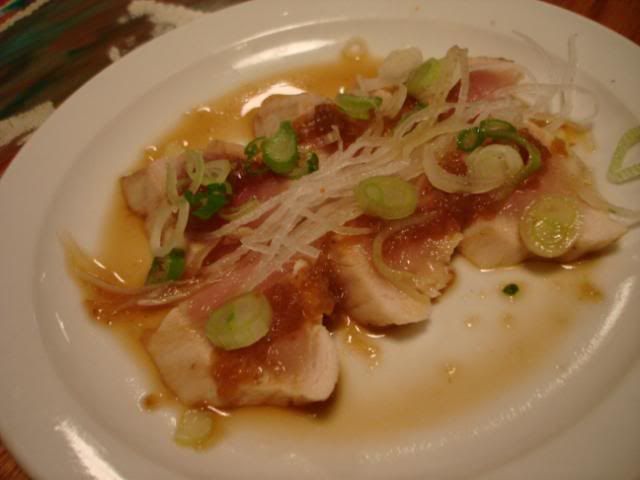 We ordered the omakase (as usual - please look at my other posts for more info on what omakase is), and the first dish that came out was albacore sashimi.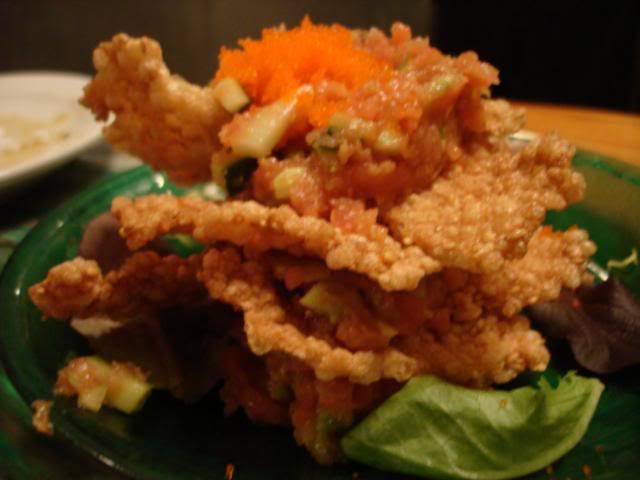 The next dish to come out was tuna tartar, on crispy rice. What is interesting to me about this dish is the presentation, it reminds of some kind of wild, natural ocean-
inspired
sculpture in a way. It tasted great too - I always like the combination of soft and crunchy textures.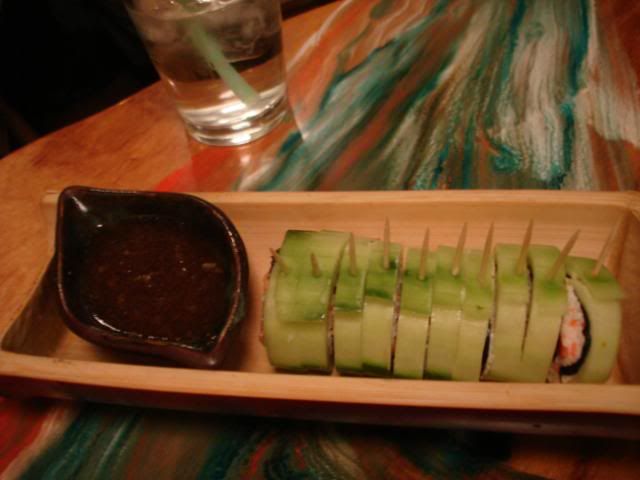 A cucumber candy roll (spicy tuna, salmon, and crab wrapped up in cucumber).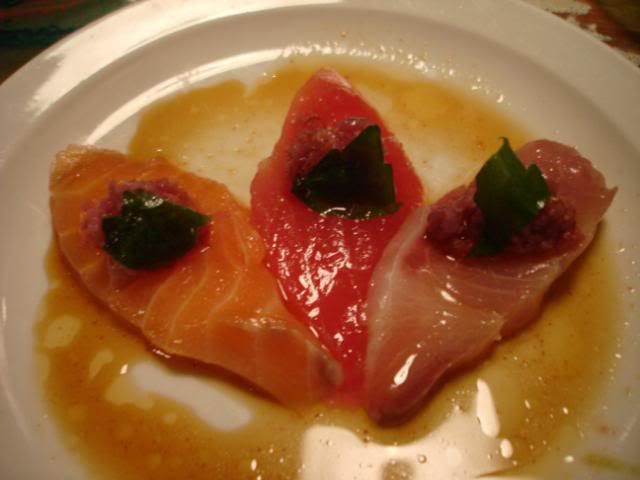 This is a presentation of three types of sashimi (salmon, tuna, and yellowtail), with pickled ginger on top. I think this is a beautiful expression of the sushi chef's artistry and femininity: the presentation of the sashimi is beautiful in its simplicity, and to be honest, I don't think a male sushi chef would think of presenting the sashimi this way.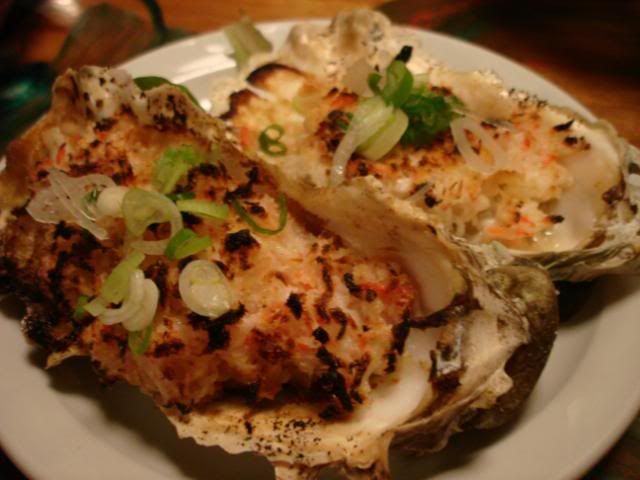 A baked oyster, with crab on top.


Seared salmon sashimi, with peppercorn on the seared edges.
Assorted
nigiri
sushi.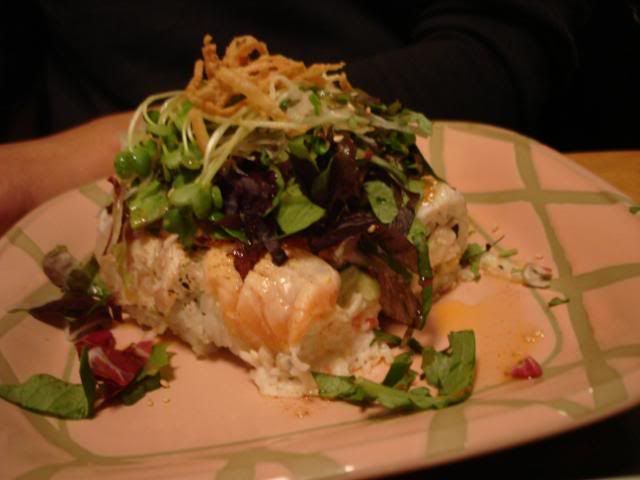 We ordered one of the rolls off the menu: a Laguna Canyon roll (it is a seared spicy rainbow roll wrapped with seared calamari and topped with salad greens).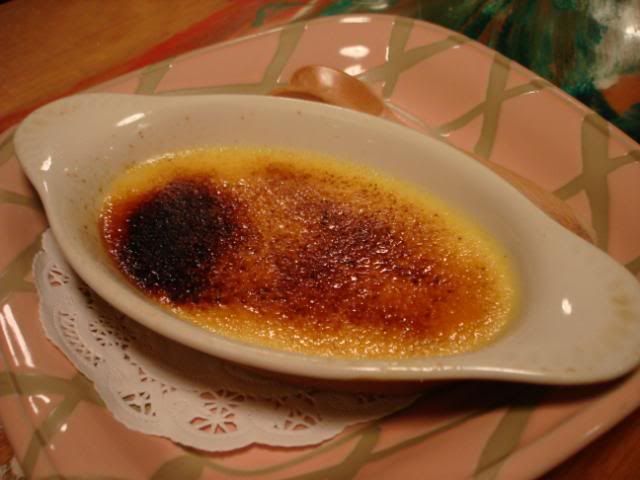 And a simple creme brulee for dessert. A very good Japanese meal!