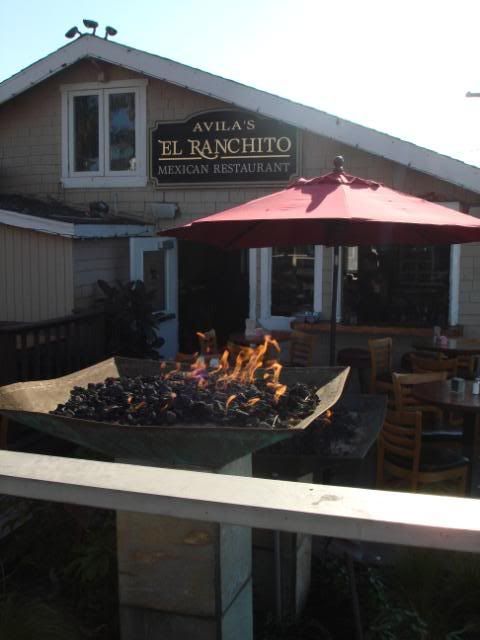 For variety, another place I like to go to in
Laguna
Beach is Avila's El
Ranchito
, also on
PCH
. There are a lot of small restaurants in general on
PCH
, but this is always a nice comfortable place to get a wide variety of more authentic Mexican food, more than your average Mexican joint. It seems that they have about ten restaurants scattered around Orange County, all family owned, which I always like supporting a bit more (Supposedly, all the recipes are based on Mama Avila's old recipes...can't really verify that, but it makes for a good story, regardless). They also have a coal brazier outside, which is a nice touch, especially since it is right by the coastline.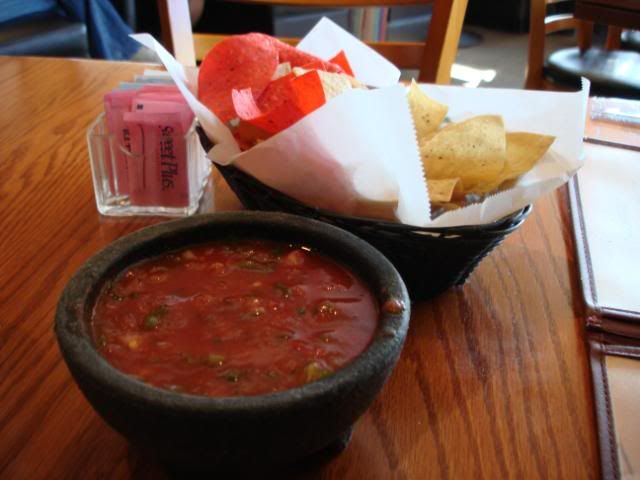 They always offer free chips and salsa,
yay
! (although their salsa is a bit too spicy for me - I don't like very spicy foods).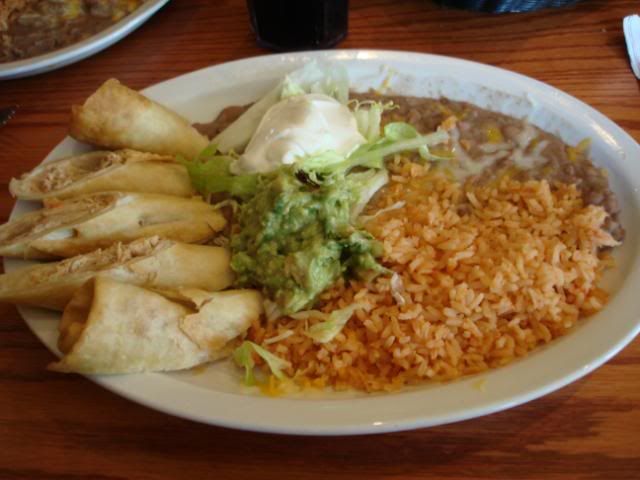 Chingolingas
- a flaky pastry filled with chicken, along with rice,
refried
beans, and guacamole.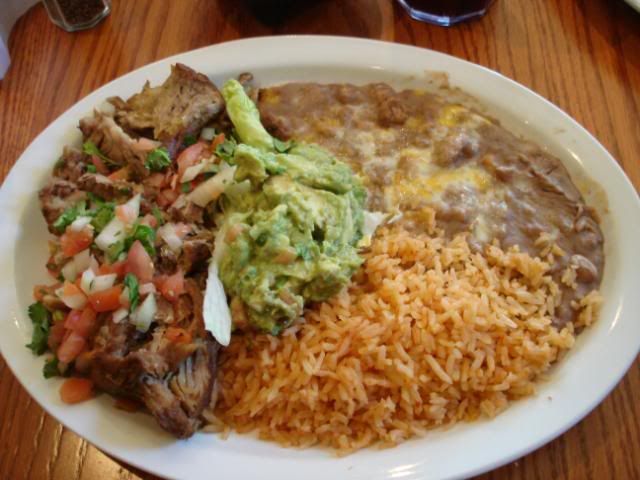 Carnitas
, along with the ever present rice, beans, and guacamole.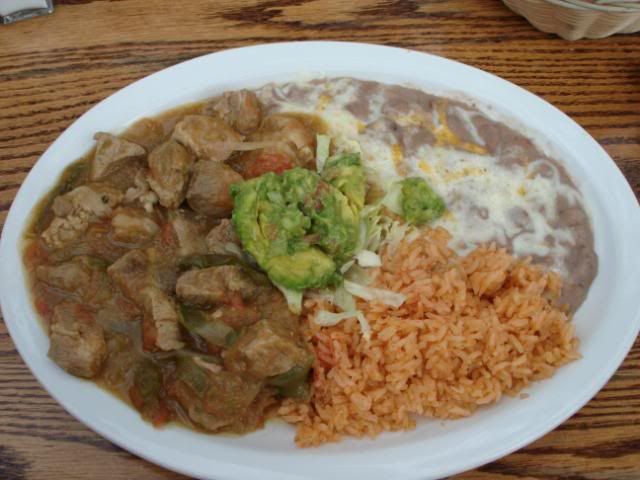 Steak picado (beef stewed with bell peppers, tomatoes, onions, and some spices). I always appreciate stewed meats, and this was no exception. Served with...yes, you guessed it, rice, beans, and guacamole.

One of my favorite Mexican dishes - sometimes, there is nothing better than a simple carne asada. I would like to know what they marinate the meat in to make it so tasty. And of course, one last time, let's all say it together: served with rice, beans, and a side of guacamole. I don't mind that the dishes are kind of uniform though - sometimes, simplicity is a good thing.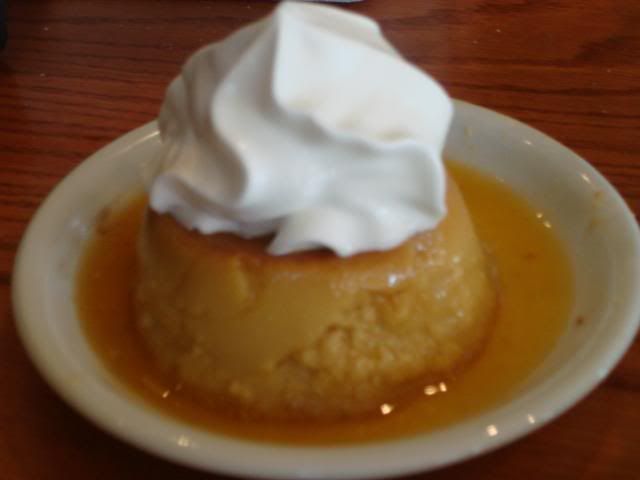 They do offer desserts - Mexican flan is always good!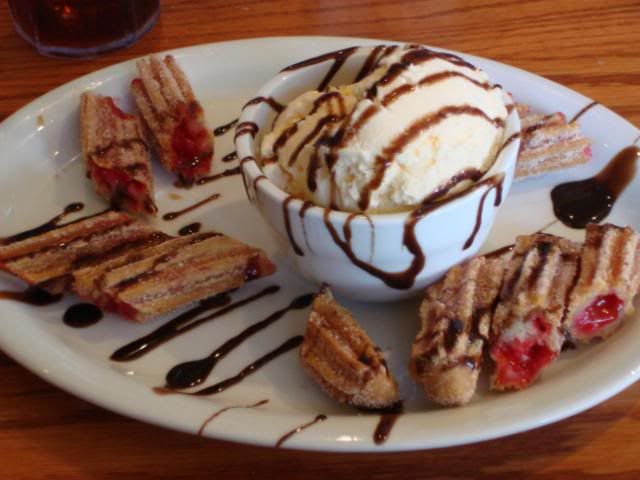 They also offer churros, which I love in general...can't beat a warm and crunchy pastry dusted with cinnamon and sugar. This dessert would be perfect, with their pairing of the churros with some chocolate sauce and ice cream...but why stuff them with strawberry filling!? =P *sigh*