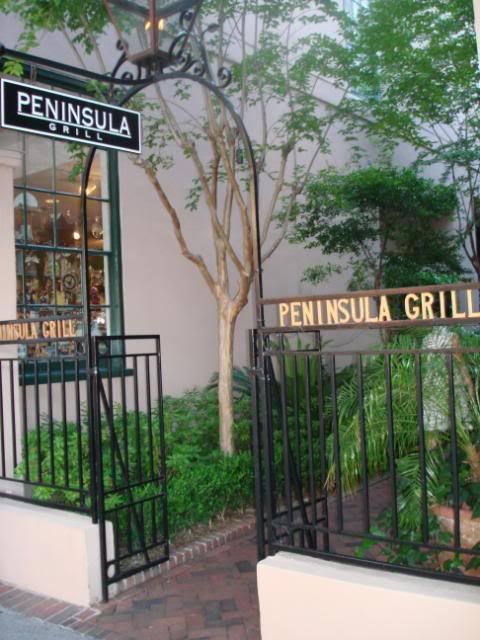 Like many first-time visitors to this restaurant, my family and I came to Peninsula Grill with dreams of enjoying a heavenly slice of coconut cake, with the preceding part of the meal before dessert almost rendered a formality. =) Little did I know that this restaurant had much, much more to offer than just a one-note dessert dish, as we enjoyed many delectable and beautifully presented dishes which almost ended up overshadowing the original reason we came!
Before I get to the dishes, I would like to offer a small observation about the atmosphere of the restaurant: although we all enjoyed the food very much, and the service was impeccable, I found the interior design and atmosphere to be, well, a little bit stuffy. I suppose other people might call it refined, but the main dining area was one large room, and lacked a bit of the warmth and intimacy that I've enjoyed at many other high-end restaurants. But the rest of my experience at Peninsula Grill was excellent, so onto the food!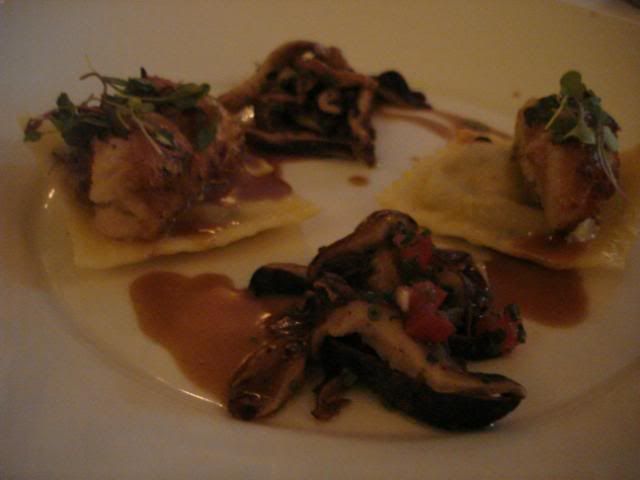 One of the standout appetizers we ordered: sauteed veal sweetbreads, with a butterbean and and shiitake ravioli and grilled shiitake mushrooms.
Chef Robert Carter is a master at cooking meats, to put it succinctly. =) Both the duck dish (above), and the lamb dish (below), were cooked perfectly - tender and succulent. I ordered the duck, one of my favorite dishes to order: it was a pan roasted duck breast in a reduced port wine sauce, served with a spinach flan and a duck confit spring roll.
Our second main plate was the benne crusted New Zealand rack of lamb, served with wild mushroom potatoes, asparagus, and coconut mint pesto. The mint pesto match perfectly with the mild lamb - I've had lamb from New Zealand at another restaurant in Orange County, and although both shared a certain mild sweetness, the flavor and texture of the lamb dish here was excellent, quite possibly one of the best lamb dishes I've had so far. Not only that, but the portions of lamb were quite generous, and I also enjoyed the non-traditional presentation of the lamb, spread out in a fan individually on the dish.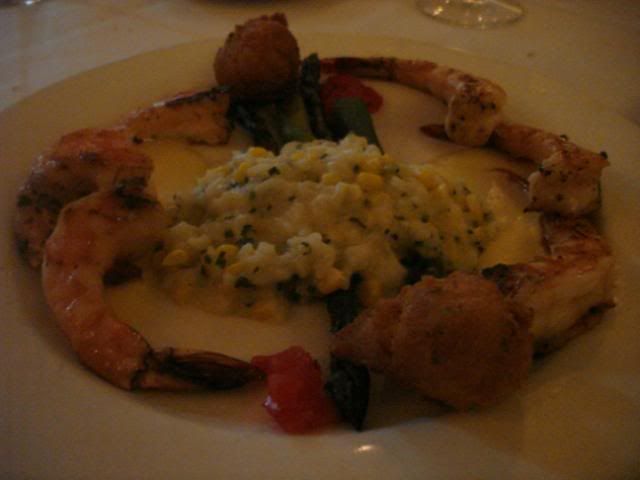 We also ordered the peach glazed grilled gulf shrimp, served with sweet corn risotto and a green onion horseradish hush puppies. Although I was initially intrigued by the idea of a "high-class" hush puppy, the flavor was not as exciting or interesting as I imagined it to be, and the shrimp dish in general was probably the weakest of the main courses we ordered.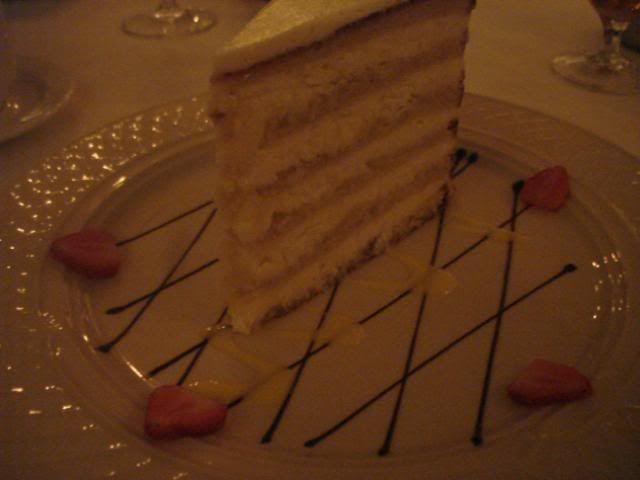 For dessert, we of course ordered Peninsula Grill's famous "Ultimate Coconut Cake". An impressive ten alternating layers of coconut anglaise and cake made this dessert stand literally head and shoulders above every other coconut cake I've ever had.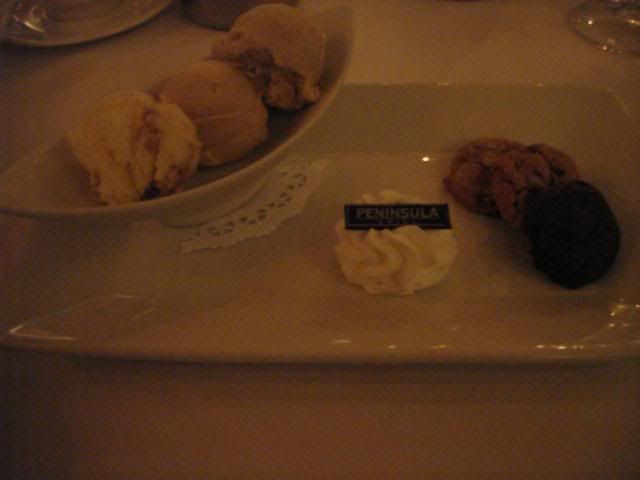 Because we are a dessert-eating family, we ordered two other desserts in addition to the coconut cake to share: a selection of their homemade ice creams (sorry, I don't recall the flavors), with "just-baked" cookies in the above photo, and below, a banana panna cotta pudding, encased in a milk chocolate ganache, served with a homemade vanilla wafer and caramel sauce. The panna cotta pudding was a beautifully presented dessert - the photo is a little fuzzy and definitely does not do the dessert justice - the presentation was so impeccable that I almost felt bad eating it, and the flavor was delicious also.