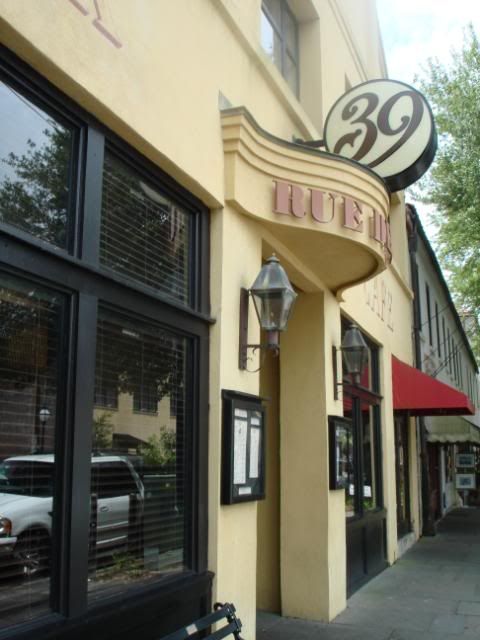 Every city needs more French bistros like 39 Rue de Jean - a restaurant in downtown Charleston that you can always depend on for a delicious and satisfying midday meal. For a reason that eludes me, Columbia SC doesn't have any French bistros like this (a note to the owners of 39 Rue de Jean, if you ever read this, please consider setting up a branch of Rue de Jean in Columbia =), I think it would be a hit), but at least I know that anytime I drive down to Charleston, I can always satisfy my cravings for delicious French food at Rue de Jean.
I always like going to places like this for lunch, and like all French bistros I've been too, 39 Rue de Jean has a great mix of salads, sandwiches, and entrees to tickle my palate. Here are a couple of the dishes that they have to offer: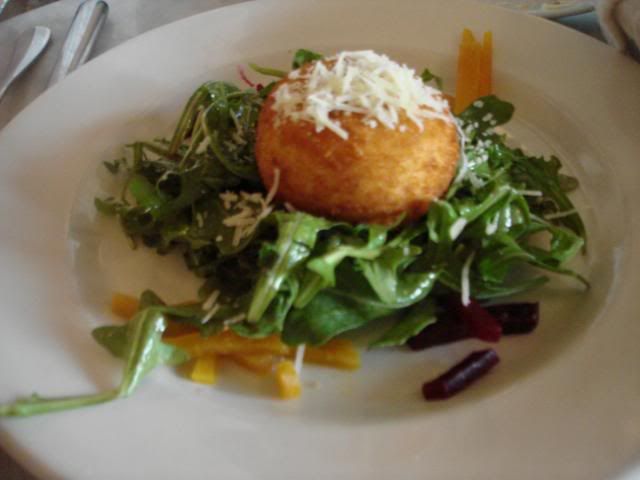 A simple, but delicious appetizer - a fried goat cheese salad, with arugula and red and yellow beets, served with a lingonberry balsamic vinaigrette. I'm not usually a fan of cheese, but it is quite delicious as a fried offering in the salad, and makes a great accompaniment to the bitter arugula.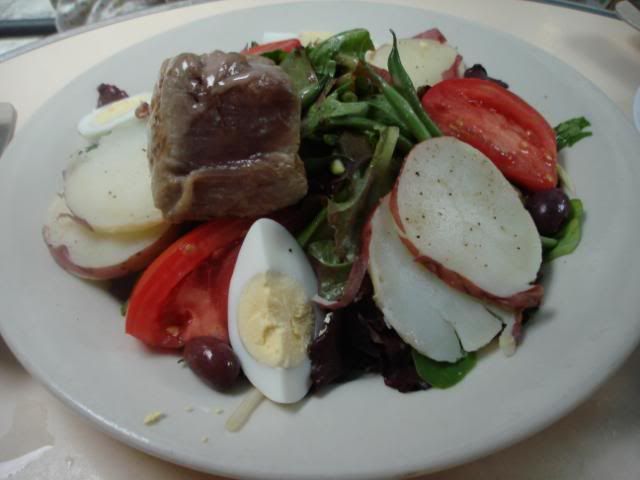 39 Rue de Jean has a good selection of salads, including this traditional French favorite: a nicoise salad. At Rue de Jean, they serve it with salad greens, tomatoes, hard boiled eggs, potatoes, olives, and a piece of rare tuna. The only complaint I had with this salad was that the red potato slices were a little large - I personally would have liked it presented with smaller pieces of potato.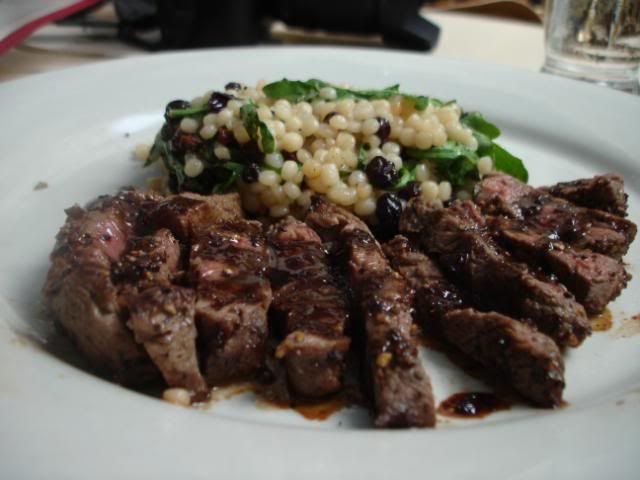 One of the lunch specials they offer: a seared tri-peppercorn filet, served with a side of arugula and black currant cous cous.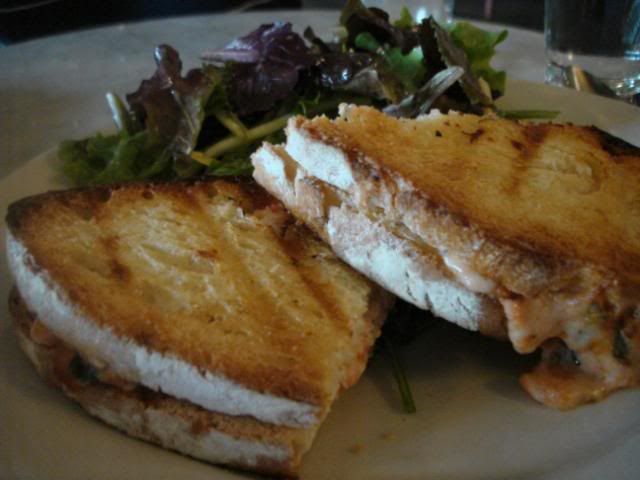 As a general rule, I don't think you can ever go wrong with a grilled cheese sandwich that is made with a mix of good cheeses and artisanal bread: the one offered here has a mix of swiss and goat cheese, basil, and sun dried tomatoes. Quite delicious, and definitely one of my favorite dishes at Rue de Jean.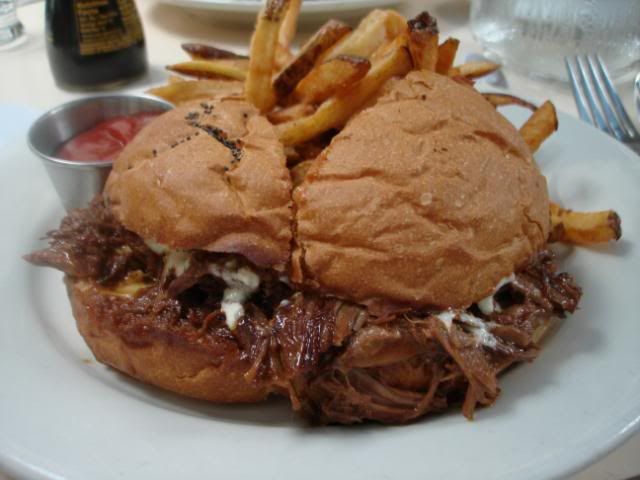 A braised beef sandwich with horseradish aioli, which I ordered with Gruyere cheese, and pommes frites, which is always one of my favorite sides when eating lunch. To be honest, I've never been disappointed with pommes frites (french bistro-style french fries) at any country french restaurant, and Rue de Jean is no exception - the fries are wonderfully crunchy and soft on the inside.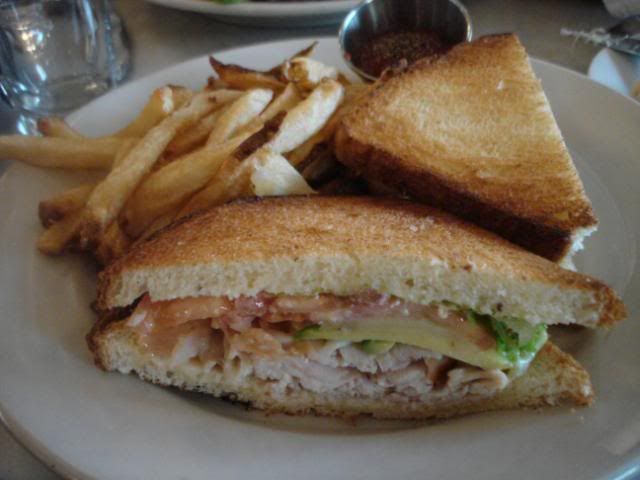 Sometimes, life calls for a simple sandwich - in this case, a smoked turkey sandwich, with tomato, avocado, red onion, gruyere cheese, and horseradish aioli, served with pommes frites. Delicious!