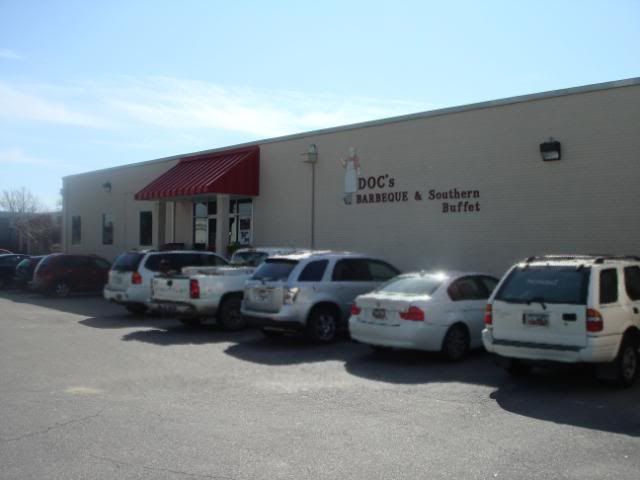 Doc's is a relatively recent entry into the world of southern bbq buffet in Columbia (circa 2006), but since its opening, it seems to have endeared itself to the hearts of many of the locals. I think it has a fantastic location for those famous/infamous Gamecock football tailgates (it is on Shop Road, right near Gamecock stadium), and it has a pretty decent variety of southern food, including some interesting specialties that I haven't seen so far in my jaunts through the South. It is also one of the cleaner, nicer looking southern bbq buffets I've been to, for those of you who are into that sort of thing. =)
So what's so interesting about its food offerings? Let's take a look at the food they offered on my visit there: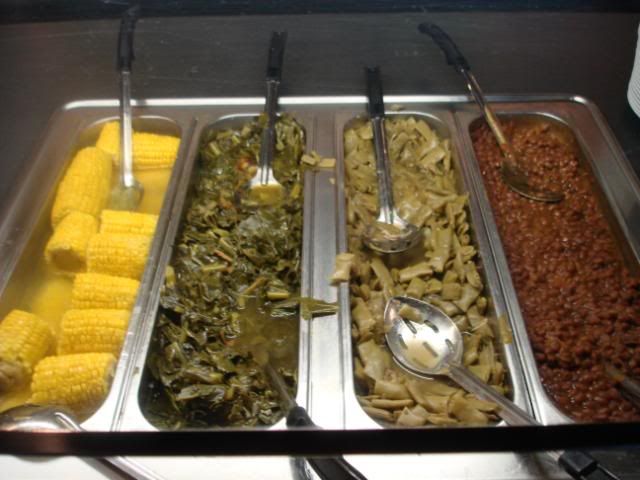 First, the hot vegetable offerings – some corn on the cob, collard greens, green beans, and baked beans.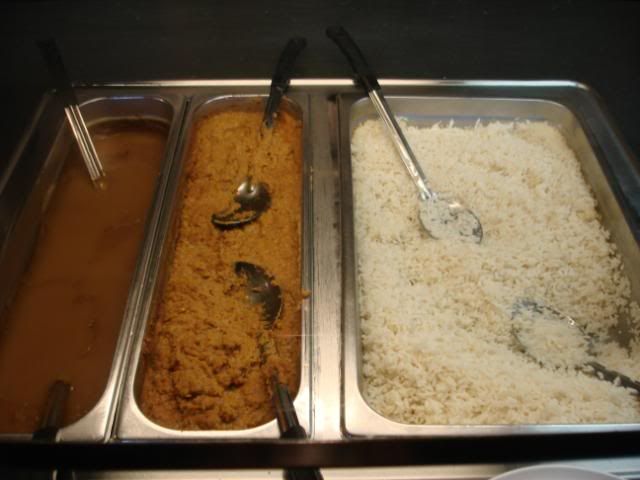 Gravy, hash, and rice…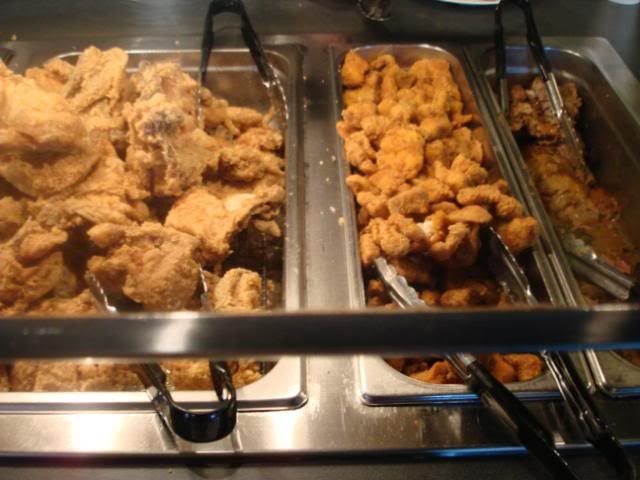 Some fried offerings: Fried chicken, fried catfish nuggets, and a dish I didn't try (and therefore am unable to identify at this time…!)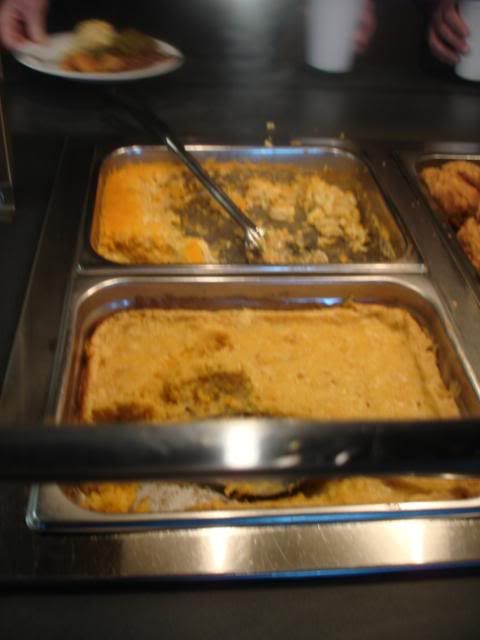 Mac and cheese and corn casserole…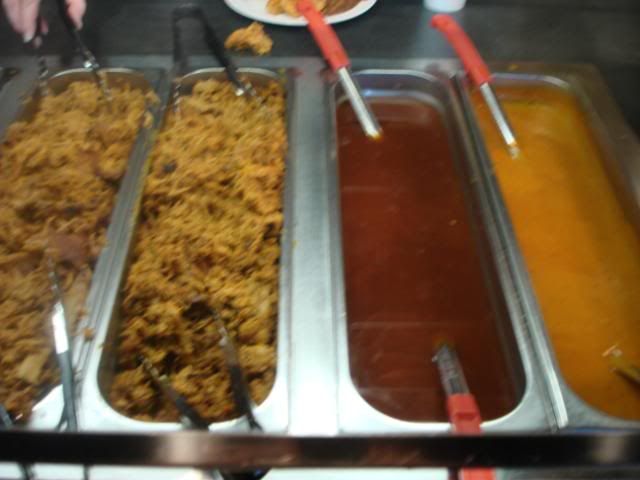 And of course, pulled pork: for those of you that are purists, this photo might offend you, because it is all presauced…a vinegar based bbq, Doc's "sweet blend" bbq (a mustard based bbq, not that sweet, from what I remember…), and more of the sauce on the right side, which I thought was a nice touch.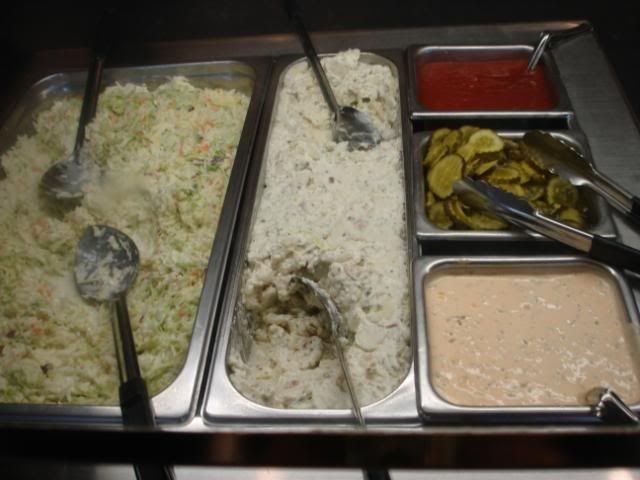 Some cold vegetable offerings: cole slaw, potato salad, and pickles.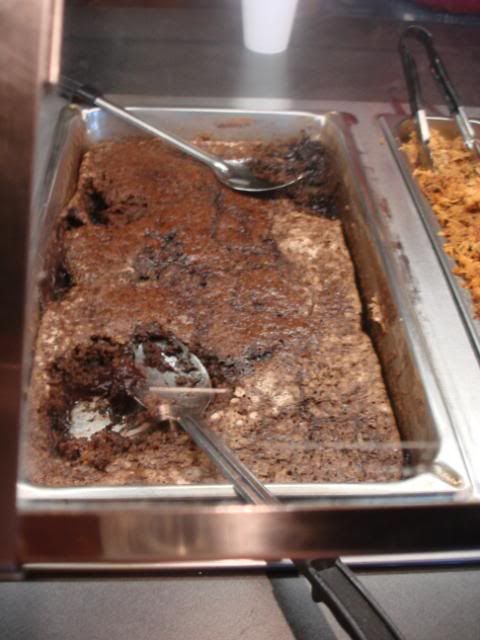 And dessert, a chocolate cobbler. Can you ever go wrong with a chocolate based dessert? =)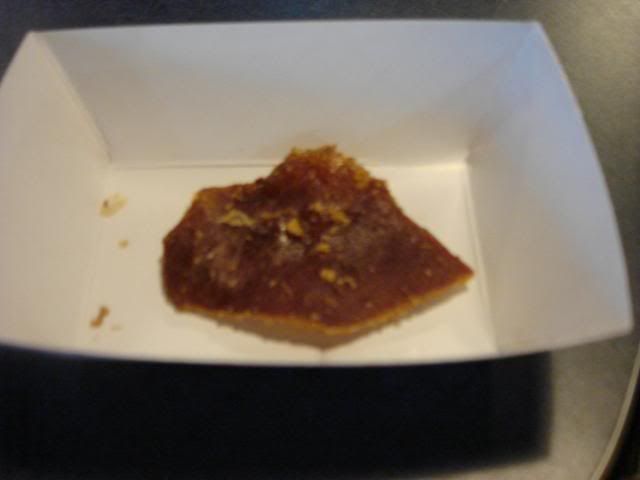 For those of you that are a bit more adventurous in your southern food offerings, Doc's offers something particularly different: fatback. For the uninitiated of you (of which I previously belonged to, before Doc's), fatback is basically a pork rind with the skin on. A cut of fatback includes both the pork skin and the fat right under it, and in the South, is fried until crispy and crunchy. I tried it, but to be honest, I found it was like eating a really crunchy piece of lard (at least, what I imagine a piece of lard to be, if it was thinly sliced and fried to a crisp). It was really oily and without much flavor. I was glad to try it, but only because I know not to eat it ever again =P. But hey, for those of you who love pork rinds or chincharrones, this just might be the thing for you. =)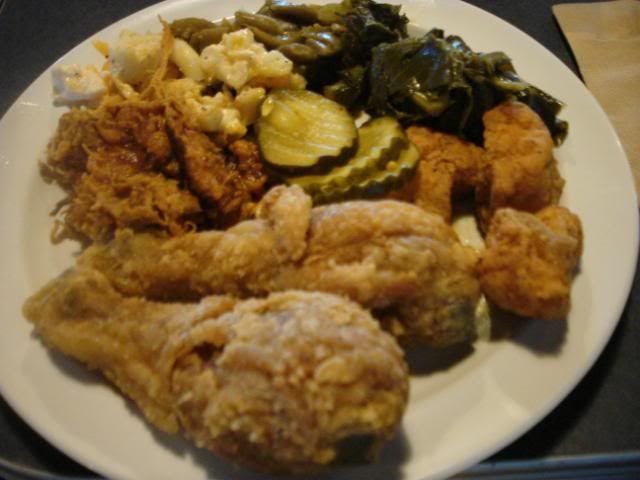 One of the two plates of food I had at Doc's. I tried both the vinegar and mustard based bbq, and of course, a whole lotta fried chicken! =)

After eating their food, I feel like Doc's is like the poor stepchild to the two other main southern bbq buffets in Columbia (aka the two pigs, Palmetto Pig and Little Pigs) with regard to two of the most important measurements of southern bbq, the pulled pork and fried chicken. While neither the pulled pork or the fried chicken isn't necessarily bad, it just isn't quite as delicious as other places I've been to. But, for those that like a good variety in their southern bbq buffets, Doc's is still a pretty good choice.