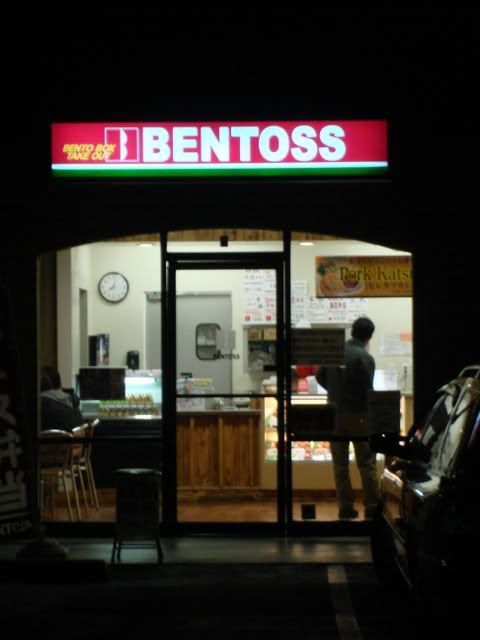 The other day, I heard from my friend David about a new good Japanese take-out restaurant that opened up, named
Bentoss
. It is right near the
Mitsuwa
market off
Paularino
, in that 7-11 plaza. I ended up thinking about
bento
box meals throughout con law, and by the time class ended, I was starving for one, so I sped over to
Bentoss
, in hopes that it didn't close before I got there. I was lucky that it was still open (closes at 8:30 pm, I believe), and here are the results of my drive...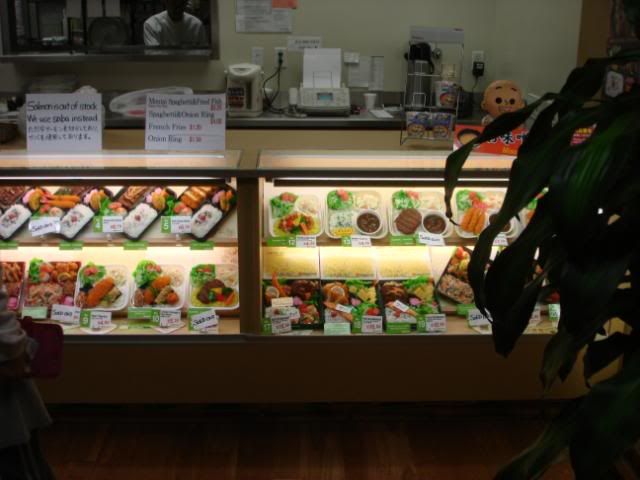 A photo of the inside of the restaurant; they have a whole bunch of
bento
box meals which you can choose from...tasty! And although the photo doesn't show it very well, there are two small tables in the restaurant - don't plan to sit there, because it is really more of a take-out place.
So, I took a photo of the take-out menu because I was amused by it - they advertised
Bentoss
as a healthy take-out alternative, so I guess that is why they included a painting of green fields and yellow flowers, to evoke a feeling of natural ingredients and healthy living...ah, I feel better already.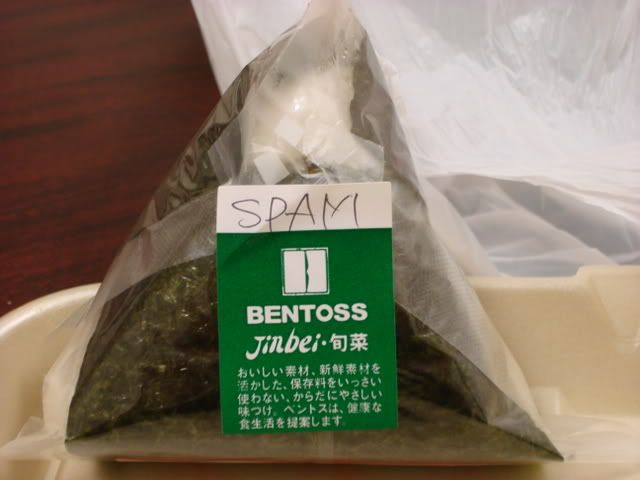 Along with the main meal I ordered (below), I bought a spam musubi (or a spam onigiri/rice ball.) The one thing that was a little different about this was that the seaweed came separately, and had to be wrapped onto the rice ball, which turned out not so well for me =P.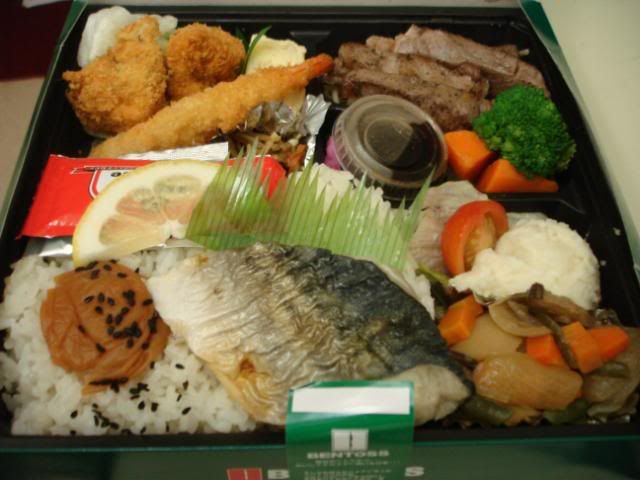 So here is the
bento
box I ordered: the "
Bentoss
Makunouchi
", with (starting from the upper left, going clockwise) fried pork and fried shrimp, beef (it was cold, but it tasted good), potato salad, mixed vegetables, and a piece of fish on a bed of rice (normally salmon, but evidently they ran out, and gave me
saba
instead). They are right - this is a lot healthier than getting other fast food (except for the fried foods)- thank god for options in the
OC
! =)