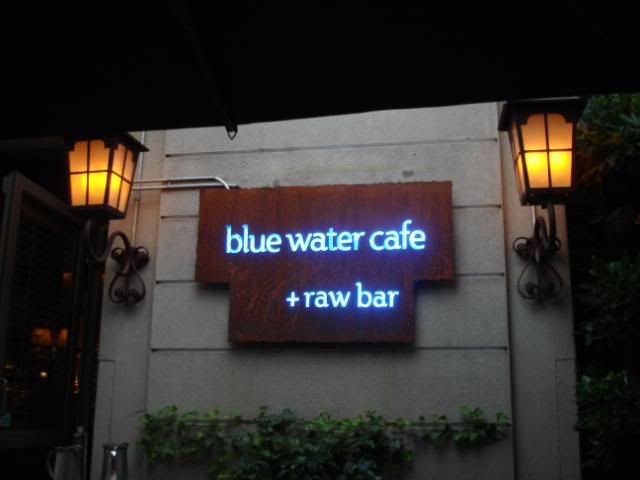 Our last night in Vancouver, we decided that we should go to another seafood place, because it would be a waste to fly all the way to Vancouver and not have as much of the local seafood as we could get our hands on! This restaurant, Blue Water Cafe, was conveniently located about a block away from our hotel.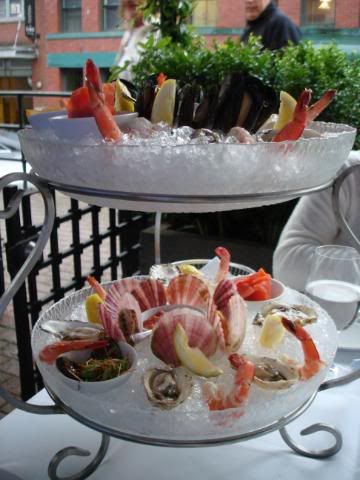 Seafood was clearly on our minds, and they had a dish, "
Plateaux
de
Fruits
de
Mer
", basically, two tiers of various types of chilled seafood. They had another dish that had three tiers of seafood (including a whole
Dungeness
crab), but that seemed like an overabundance of food for two people, hence, the two tiers.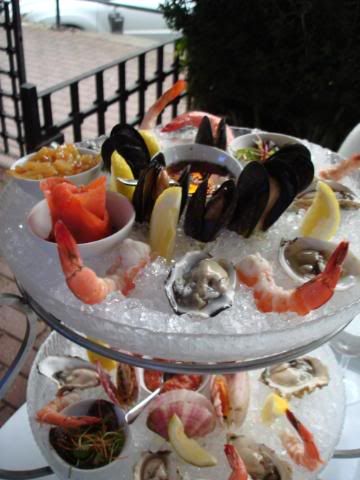 As you can see, on the top tier, there were oysters, shrimp, mussels, smoked salmon, and jellyfish (yes, the same dish that you get in Chinese banquet meals, and it tasted the same too...what it was doing in this dish, I don't really know. But, I can't really complain about restaurants diversifying their dishes, can I?).
On the bottom tier, the shells you see were raw scallops (personally, not as good as I thought they would be - I think I like my scallops cooked), and more of the other chilled seafood that was on top.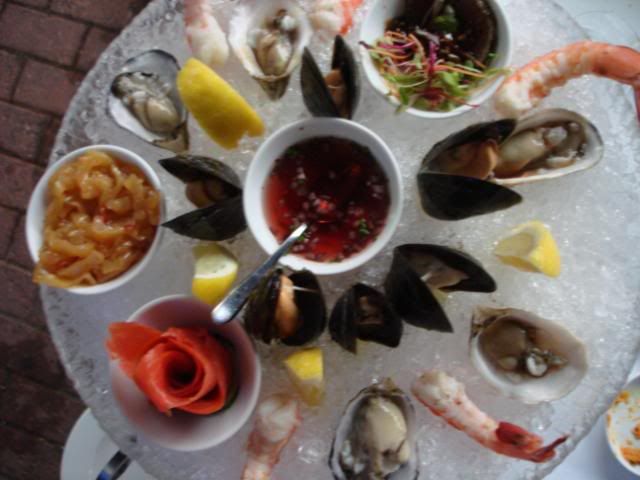 A close-up photo of the top tier...
I think I was getting a craving for Japanese food after three days of not having it (evidently, I can't last very long without it =P), so I ordered a sushi roll, "the Stamina" - crab, eel, and smoked salmon, with a sweet soy sauce glaze on top. Yes, it tastes exactly like what you are probably
imagining
right now.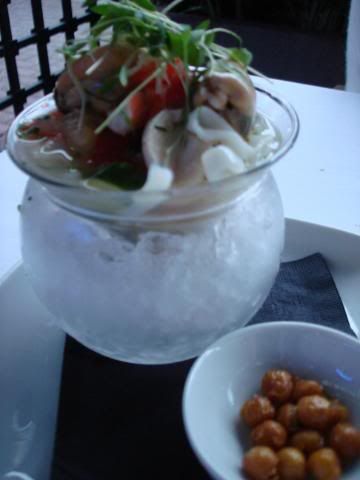 Jen loves
ceviches
, and since we don't see them on the menu very often, we ordered a mixed
ceviche
, which ended up coming out in a more interesting presentation.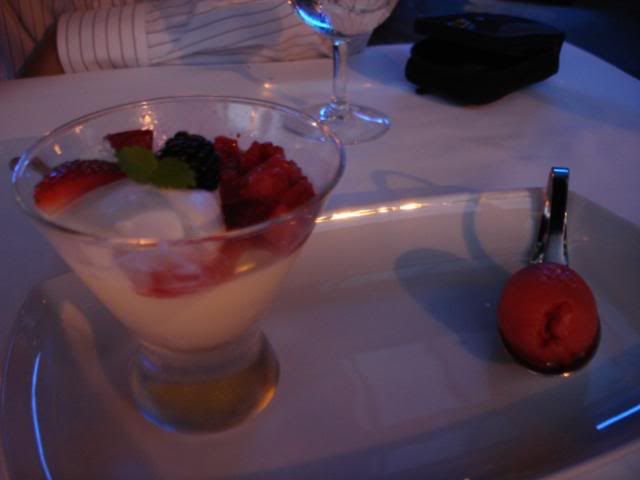 Ok
, so with the dessert: We weren't
planning
to order two, really. But after we had the sorbet (the pear/blood-orange sorbet on the right), we had to order some more sorbet. It was
soooo
good! Sweet, light, and refreshing, but it still retained the essence of the fruits it was made from. Whoever was the chef that made it is a sorbet genius.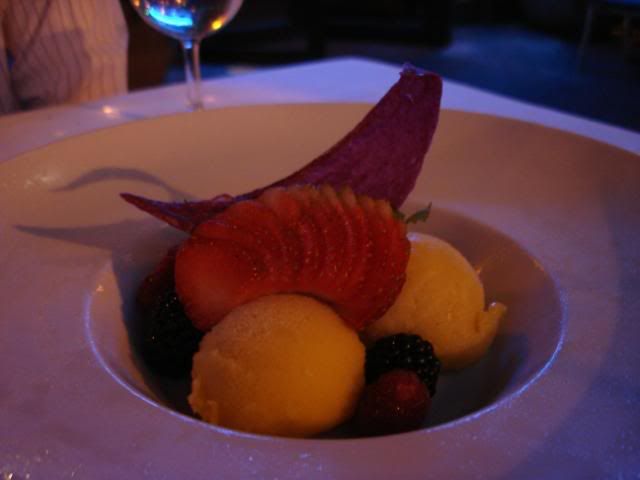 So, we ordered a second sorbet. Evidently, they make different sorbet flavors daily, so you never really might now what you will get. This second sorbet had a mango flavor.