We went to Tama Sushi for my mother's birthday. I heard very good reviews of this place, and of the sushi chef, Katsu, who is reputed to be one of the best sushi chefs in Los Angeles, able to get the freshest fish around and of course, cut it well. (Btw, Tama Sushi is now closed and moved from Studio City to Beverly Hills, and renamed Katsu Sushi).
Yes, we love omakase (here is a wikipedia explanation, if you are unfamiliar with the term:
http://en.wikipedia.org/wiki/Omakase
), and we were looking to be wowed. Were we? Well, I don't want this post to become a critiquing session, so please go to Yelp if you want my personal opinion. I apologize for my distinct lack of enthusiasm in this post, but I think this was one of those cases where our expectations were set really high before we entered. Sometimes, that is not a good thing. Regardless, I did take photos, and the sashimi was excellent, so I feel like I should post them: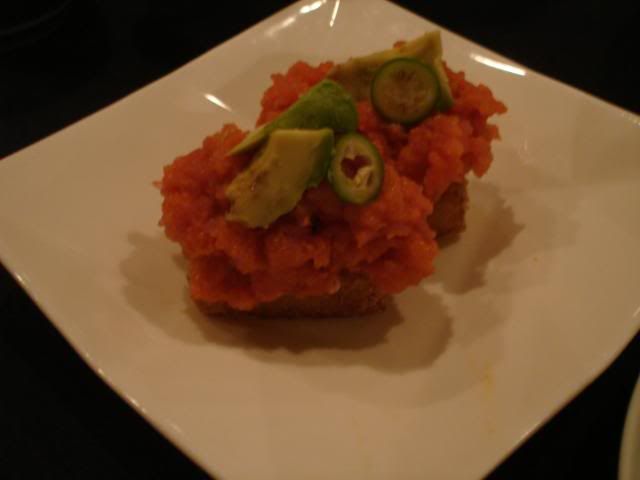 An order of their spicy tuna tar-tar. There is a crispy rice on the bottom, topped with the spicy tuna and a jalapeno. This seemed to be a favorite of a lot of the reviewers. The fish quality was good, I have to admit.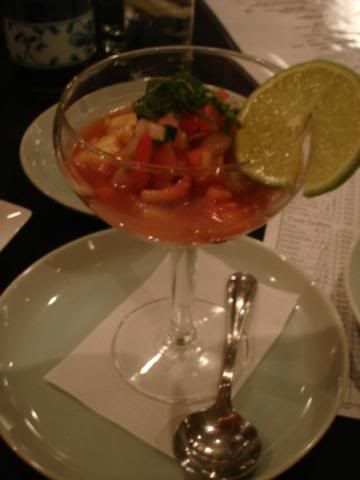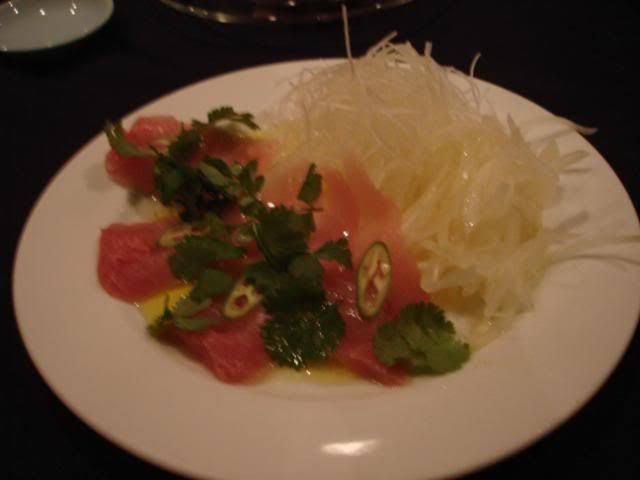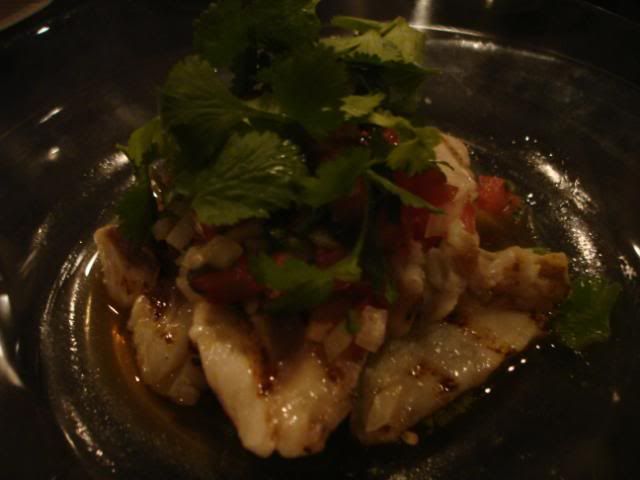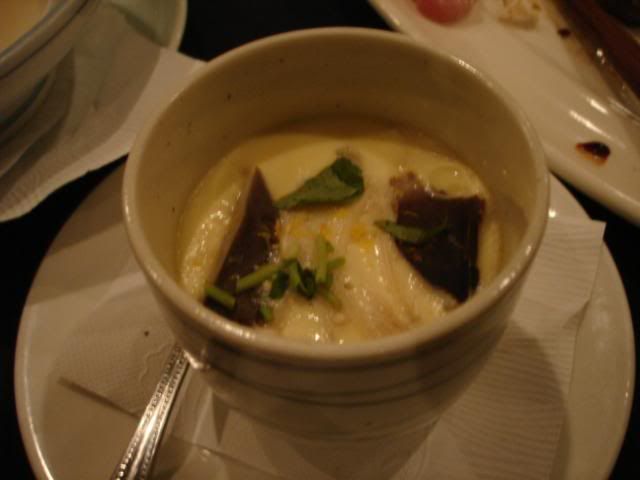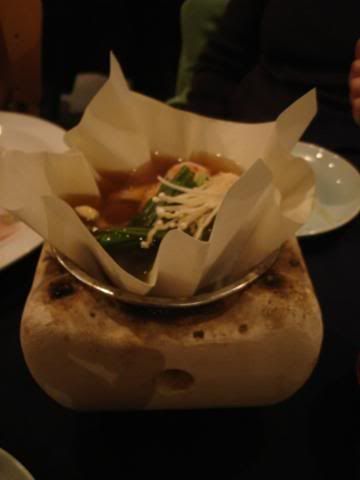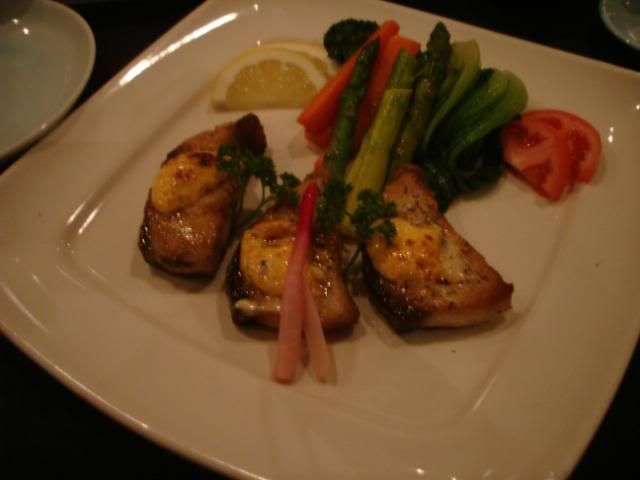 Sorry for the lack of detail for these next three dishes - I forgot to take notes on the dishes we were ordering...after we found out the omakase really wasn't a true omakase, we ended up ordering a lot of different appetizers to try to approximate the experience.
We ordered a sushi combination from him. As you can see, the quality and cut of the fish is extremely high. The sweet shrimp, yellowtail, red snapper, and fatty tuna were all excellent.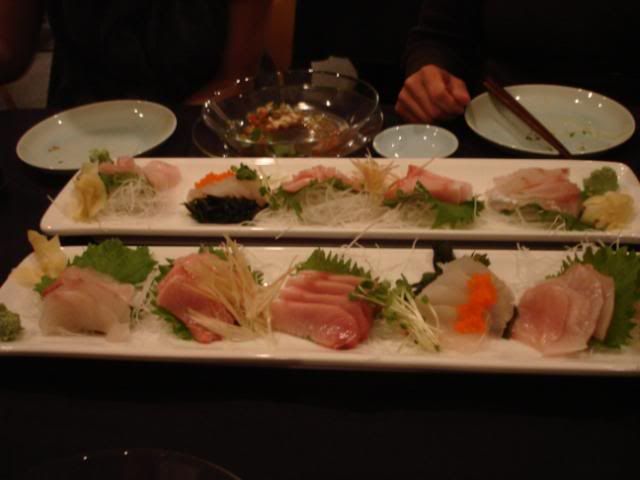 So here is the omakase dish he offered...I am going to note this isn't what a omakase usually is - it shouldn't be just an assortment of sashimi. Regardless, the sashimi was very good; I don't know about Katsu being the best sushi chef in Los Angeles, as I have had fish of similar quality and cut elsewhere (Matsuhisa and the Hump are two that come to mind, and they have true creative omakase offerings there), but he is clearly a master of his craft, and the fish quality is definetly among the top five in los angeles/orange county.