Among all the korean bbq places in Orange County, I love Lighthouse Korean BBQ by far. (Yes, I know they don't offer all-you-can-eat bbq, but all the all-you-can-eat places only offer cheap cuts of meat anyway). Lighthouse Korean BBQ is among the row of korean restaurants on Garden Grove Blvd.
Korean bbq in general with fresh meat to grill is always a delicious experience, but the marination they use for the meats here make the korean bbq experience truly drool-worthy. And yes, I am drooling just thinking about eating this right now. =)


They add a small amount of charcoal in the bottom of the grill pan (for that wonderful smoky flavor which makes grilled food stand apart from the rest)....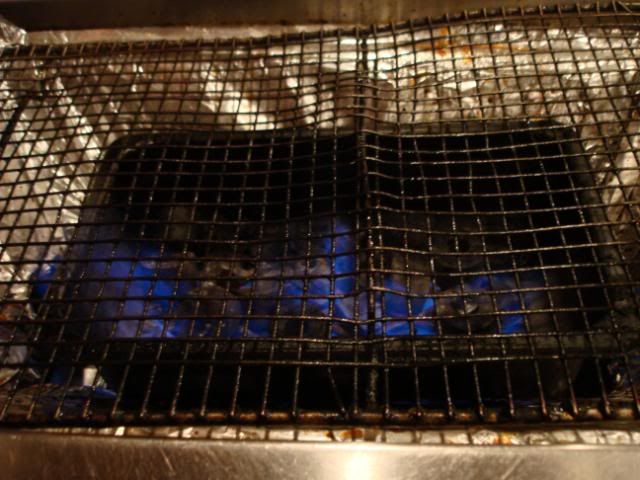 The main amount of heat is from the gas grill (in the OC, they've banned all-charcoal grills. =(. Oh well). Add a grate on top of the grill pan, and fire it up!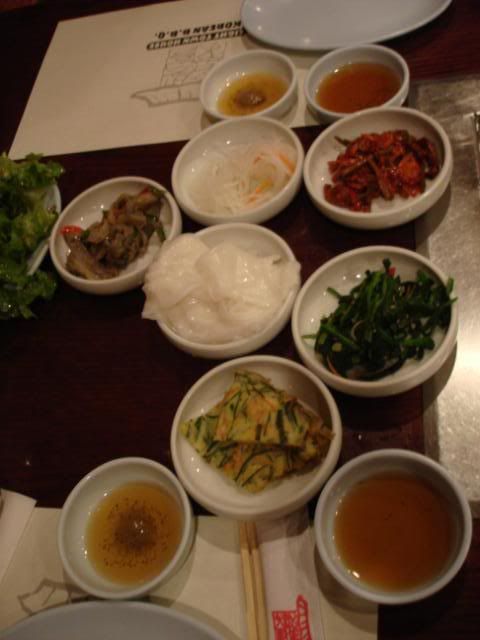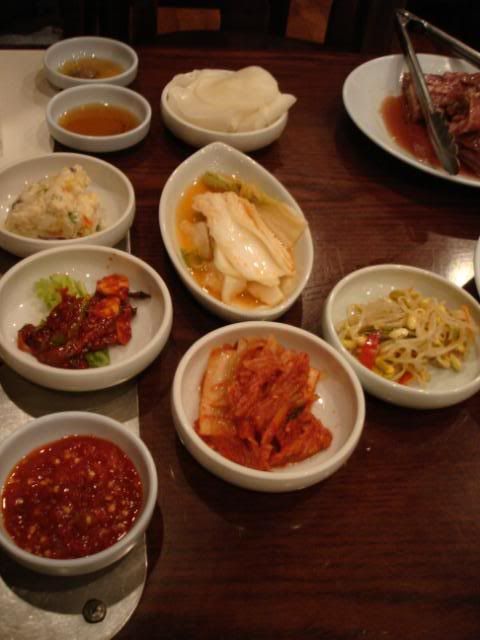 Two photos of all the yummy sides that go along with the foods at all korean bbq places - I'm not Korean, so I can't idenify all the dishes at the table, but there are all the typical ones - different kinds of kim chee, spicy turnip, hot bean paste, potato salad, pae-chang, as well as rice paper sheets to wrap the meat in, and sauces (a salt-based sauce in seasame oil as well as a soy-sauce based sauce). Other than the delicious grilled meats, this is one of the the things that I love most about korean bbq - all the different small side dishes offer a great variet of flavors and textures, which I love a lot.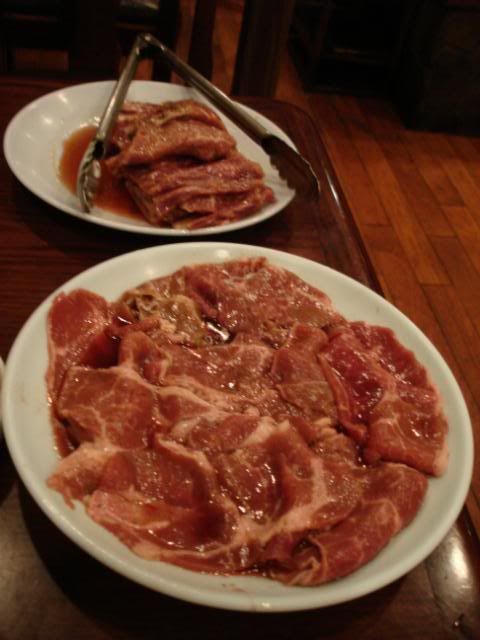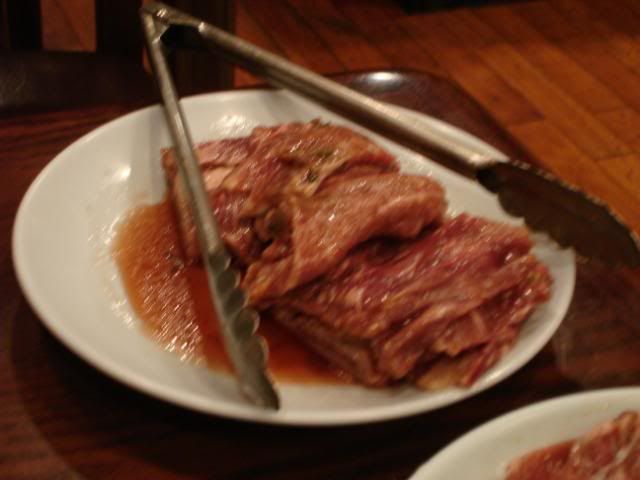 I'm a fairly simple man when it comes to korean bbq - for me, you can't beat a good kalbi and bulgolgi korean bbq meat. Kalbi and bulgolgi are two different types of meat you can order to grill - bulgolgi (the first meat pictured) is a thin cut of marinated beef, and kalbi is (the second photo) is a thicker cut of sparerib marinated beef. At the better korean bbqs, you can order various types of marinated chicken or pork to cook on the grill as well.
At Lighthouse, the kalbi and bulgolgi here are extremely juicy, and the marination flavor in the meat is a full-bodied, yet mild and well-balanced combination of soy sauce, garlic, sesame, green onion and all the other flavors that make really good korean bbq.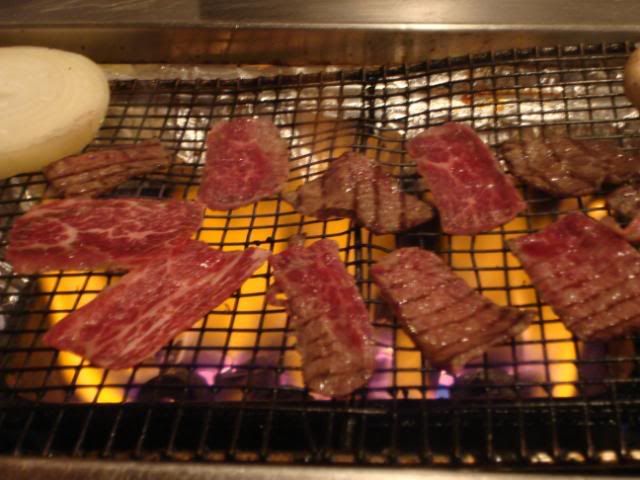 It only seems right for the last photo to be of the delicious meat on the grill - korean bbq is definetly one of my favorite meals, and looking at this photo just makes me want to go to Lighthouse right now!