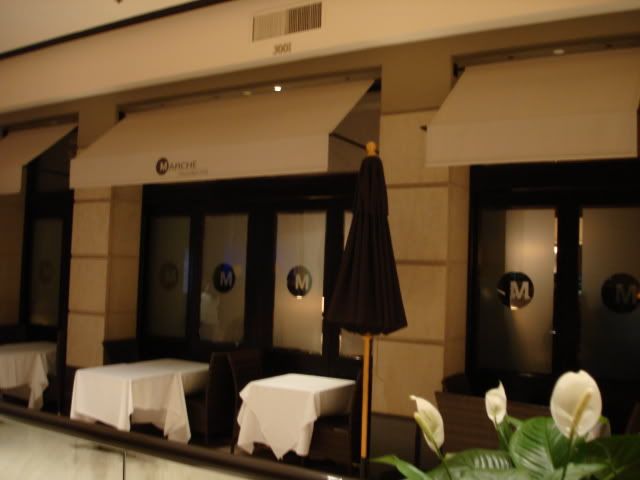 Marche Moderne is in South Coast Plaza (a mall, but a shopping fashionista's dream, if there ever was one). Ever since this place opened, I've been meaning to try it, especially since there is a paucity of French restaurants in Orange County. The restaurant isn't traditional French cuisine (I would suggest Pascal's if you're in the OC and are so inclined), but instead reinterprets many French classics in a modern setting.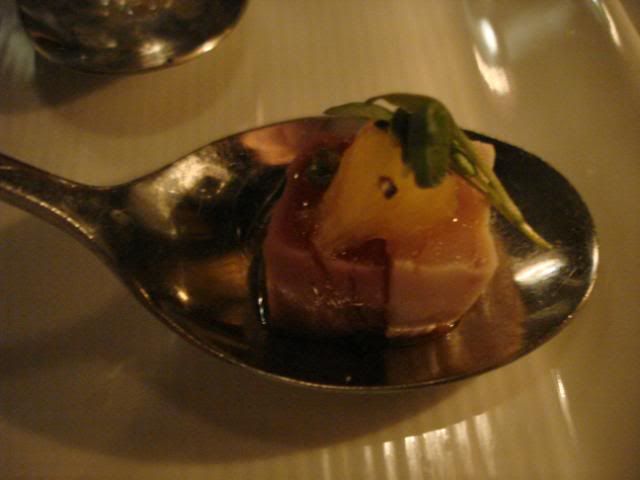 A pre-dinner aperitif.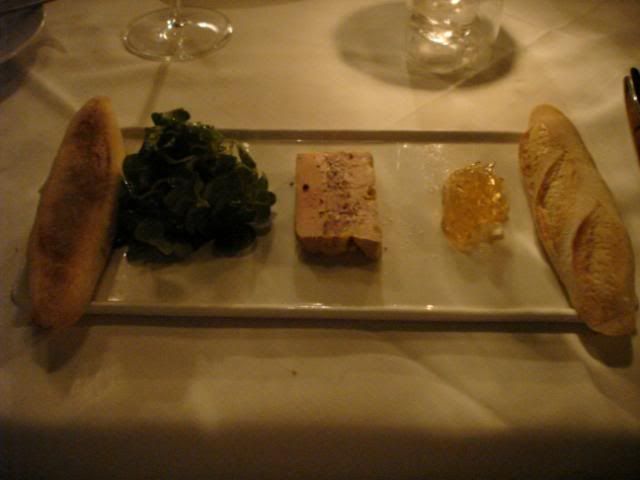 Our appetizer: a quail and foie gras terrine. The modern french interpretation is very evident in the presentation of this dish; a clean, white dish with the appetizer in its deconstructed form, sort of sparse and minimalist.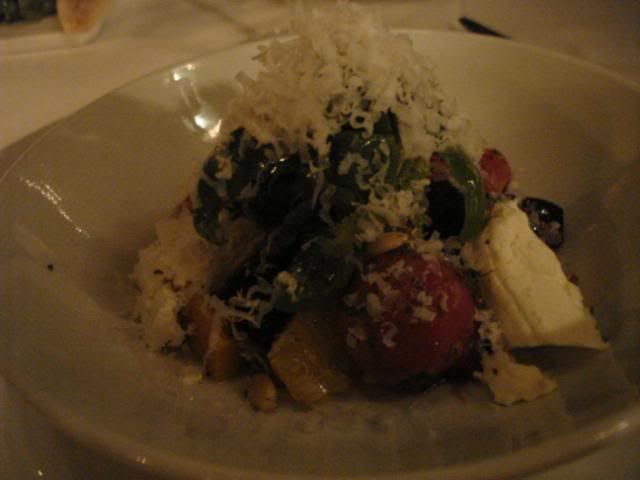 A beet salad (technically, a "Santa Monica McGrath Family Farm Beet Salad"), with pine nuts, orange, goat cheese, and basil. This was one of the highlights of the meal: the beets were extremely fresh (yay, Santa Monica farmer's market), and the goat cheese did not have much of the pungent or strong flavor that I usually associate with goat cheese. Delicious!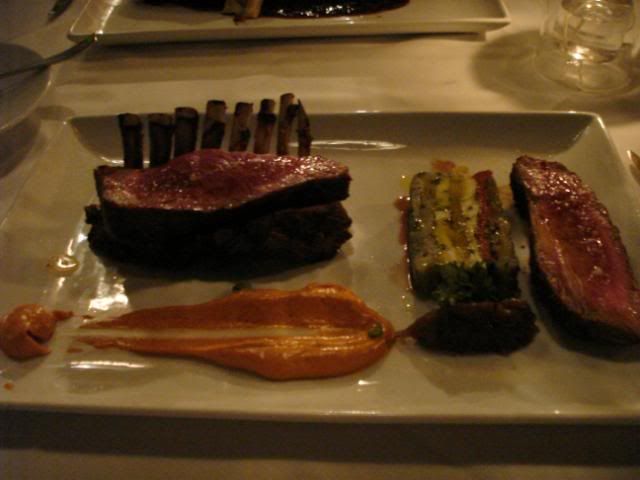 My main course: a rack of lamb, with a terrine of buffalo mozzarella, eggplant, and bell pepper. I found the deconstructed lamb rack, with slices of lamb placed around the dish to be an interesting take on presentation.