I don't know if Hawaiian food has spread to any cities past the West Coast, but in Los Angeles, we are blessed with several good Hawaiian food restaurants. Two of them - Shakas and The Loft - are in this post. (I've never been to the third, King's Hawaiian - in Torrance, which I must do sometime!). So for those that are unfamiliar with it, what is Hawaiian food? I'm not from there, but it is a mix of several different cuisines - native Hawaiian cuisine, Japanese, Chinese, and American. It is food that you would see at a Hawaiian luau - kalua pork (a slow-cooked steamed pork, that you often see cooked in a covered pit), poi (mashed taro root), lomi lomi (a combination of diced salmon and tomato), teriyaki chicken, char siu pork - as well as some delicious homemade foods like Mochiko chicken (more on that below) and Loco Moco (hamburger steak topped with two eggs and brown gravy over rice. I like other dishes better, but some people I know swear by it). Let's get on to the food!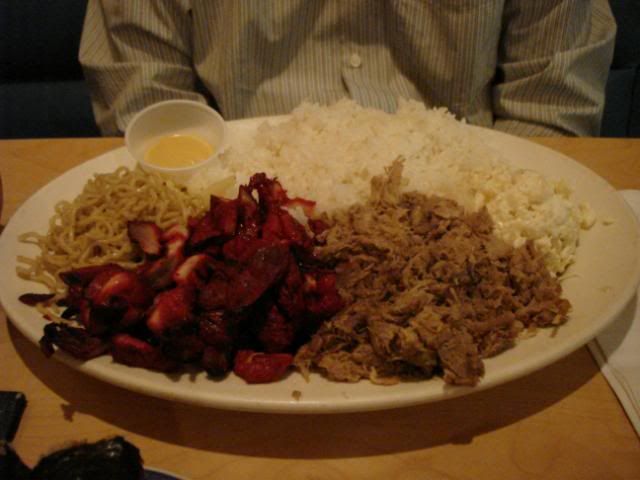 Here is one of the plates we ordered from The Loft, in Cerritos/Lakewood. The Loft has several locations spread throughout Los Angeles and Orange County, but of all the ones I've been to, I think the one in Cerritos/Lakewood is the best. Hawaiian entrees (referred to as "plate" dishes) are often served with saimin noodles (on the left side of the plate) and/or macaroni salad (on the right). In the middle are two typical things you can order, char siu pork (Chinese) and kalua pork (native Hawaiian), along with some white rice on top.
My plate dish: mochiko chicken (bite-sized pieces of chicken, breaded with a sweet rice flour and fried), and pork katsu (a pork cutlet breaded with panko crumbs and fried), with some white rice on top.
Two side dishes I often like to order with the plates: a spam musubi (a piece of pan-fried spam sandwiched between rice and wrapped in dried seaweed - almost like a spam sushi). Sounds a little odd, but it is delicious), and lomi lomi (chilled, chopped and diced salmon and tomato, with green onion and sea salt).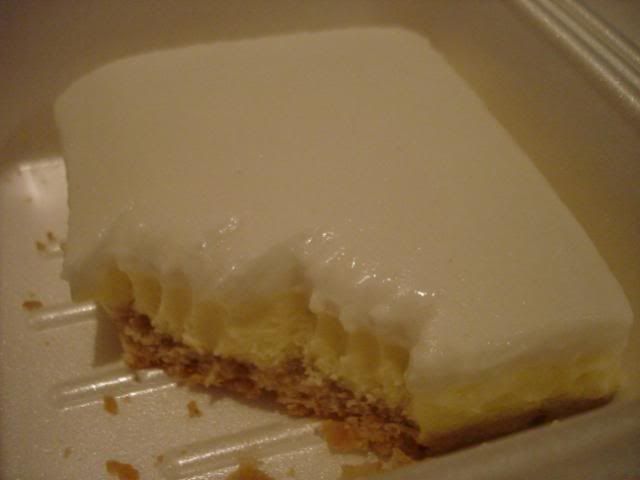 One of the main reasons the Loft at this location is the best of the bunch: they have homemade desserts at this one, not made at any other Loft that I know of. This one is a Haupia Cheesecake - a coconut gelatin cheesecake over a walnut crust.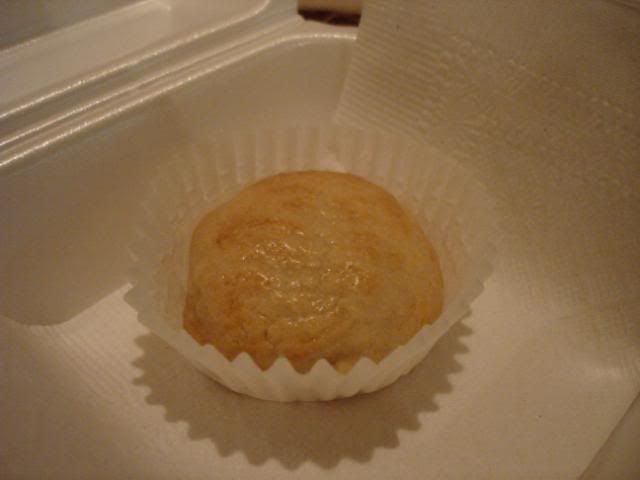 Another dessert: what they call a Sweet Potato Manju (I think): it is japanese sweet potato in a shortbread crust.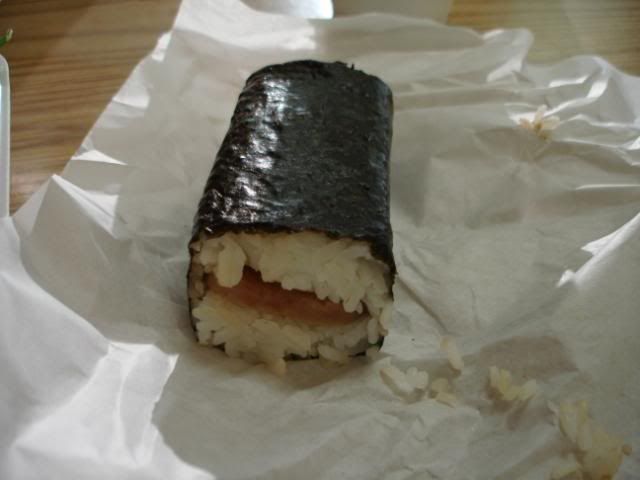 A typical meal I order at Shakas, in Monterey Park (they also have locations in Alhambra, but this one is a hole in the wall where I think the food is prepared better)...I start off with a spam musubi...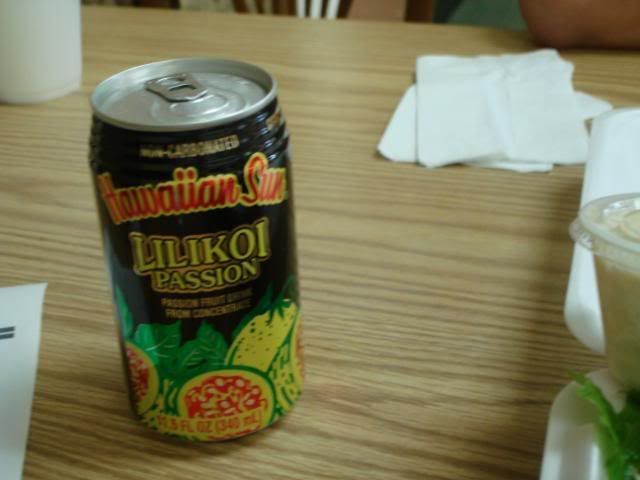 and a passion fruit drink that I can only find in these Hawaiian restaurants - lightly sweet without being too overpowering...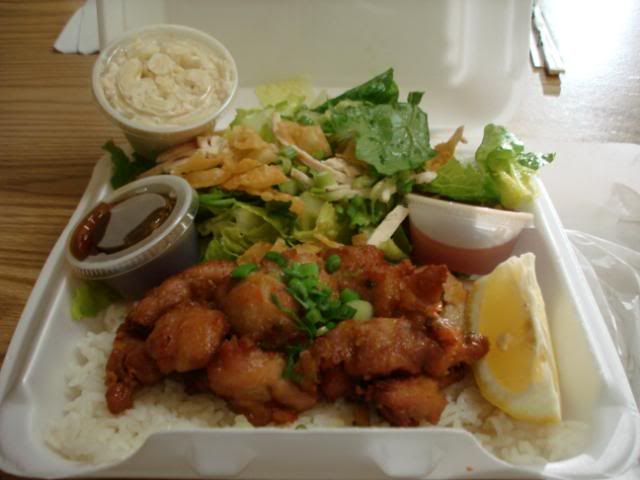 And the main plate dish - a mochiko chicken plate, with a chinese chicken salad, some mac salad (at the top. The other two containers in the middle are a dressing for the salad and a sauce for the chicken). The mochiko chicken at this location here is my favorite - the pieces are a great size (not too big or small), the outside is crunchy and sweet without a coating that is not too thick, and the inside is tender and juicy, with a hint of soy sauce. It is perfect! (and I am drooling thinking about the taste and crunchiness). I like the chinese chicken salad they offer with it, and the mac salad here is much better than anywhere else. They serve their plates here in a styrofoam container, which is a typical way of plating for Hawaiian plates.