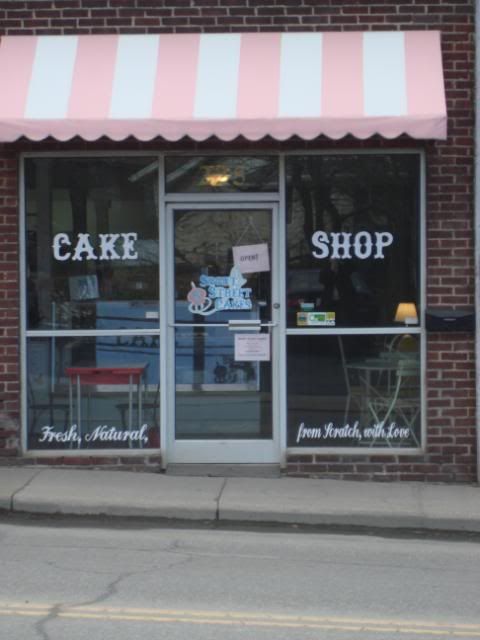 Short Street Cakes is a small bakery located on the outskirts of Asheville, and while the location itself is unassuming, the baked goods coming out of here are anything but ordinary. We stopped by here just before driving back to Columbia SC with hopes of getting a sweet snack to enjoy on the three hour drive back, but ended up with several extraordinary desserts, including a slice of chocolate ganache cake that was by far the best that I've ever had in my entire life! Even though I'm currently a whole state away from this place, part of me seriously wants to make the three hour drive back right now just so I can try some more of their desserts - of course, I have a major sweet tooth, but that kind of comes with the territory for a place like this =).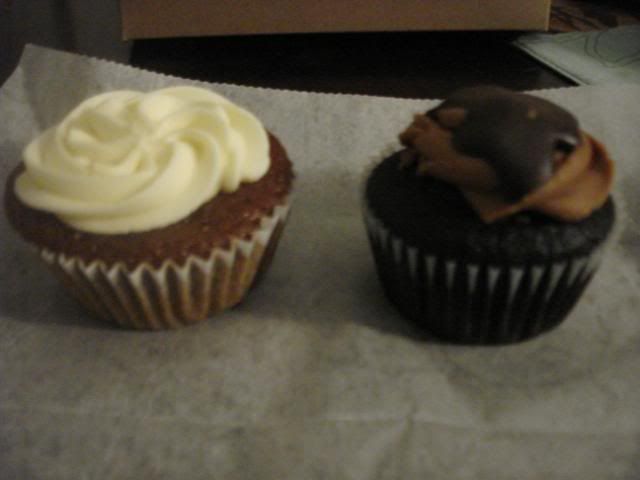 The bakery specializes in lots of vegetarian and gluten-free bakery options, which is pretty singular in itself, and they also do a lot of special-order cakes. The two cupcakes pictured above were both vegetarian, but still moist, and if someone did not tell me that before I ate it, I would not have been able to tell at all.
We also bought a slice of chocolate ganache cake - the only way I can describe this cake is to say that it was a slice of chocolate heaven. =) It was wonderfully moist, thick, and rich without being dense, and the flavor - well, frankly, words fail me. I can say that the chocolate flavor of this cake favorably compared in quality to the fudge brownie from Baked NYC, in that both just taste wonderfully "chocolatey" without being overly sweet. This place will now be a definite must-visit for me whenever I go to Asheville!